Featured App of the Month: SKF Bearing Calculator App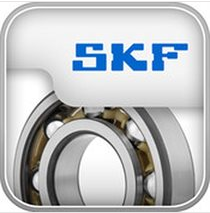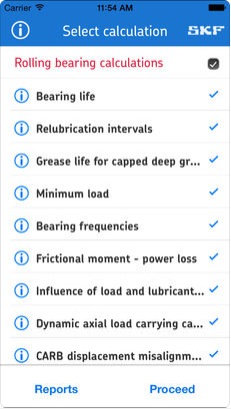 SKF is back with another handy app to help you with the bearing selection process.
Not only does the SKF Bearing Calculator App help you to select the optimum bearing for your machinery, it also helps you to calculate the precise bearing for your specifications. Whatever stage of the design process you're at, the SKF Bearing Calculator is the perfect aid for every design engineer.
The SKF Bearing Calculator App is perfect for checking that the SKF bearing you're planning to use in your design is up to the task. Using the 'Select Bearing' tool, you can check that you're using the optimum rolling, ball or plain bearings, either via product designation or by bearing type.
Simply enter the product code for the bearing into the designation tool, along with the operating parameters required, such as bearing rating life, minimum load or relubrication intervals. You will also be asked for details about the conditions the application will apply to the bearing.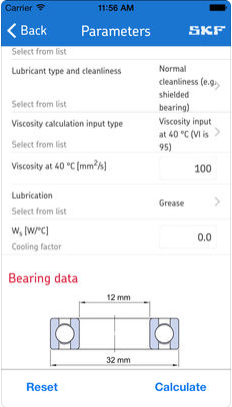 The calculator will then tell you:
Bearing life
Minimum load
Frictional moment (power loss)
Bearing frequencies
Influence of load and lubricant viscosity on adjusted reference speed
Relubrication intervals
Dynamic load
Included in the SKF Bearing Calculator App is also the 'Bearing Type' tool. This helps you to select your bearing, ensuring that you get it right first time.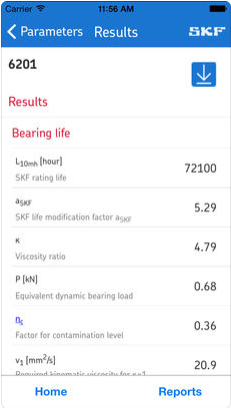 The app can be used on the go or at the desk, in order to save valuable time or simply as a back-up for calculations. This can save design engineers hours of time, when compared to manually calculating this information. It is also helpful to understand the parameters that SKF have set for their bearings, before ordering and fitting.
We think the SKF Bearing Calculator App is a fantastic tool for all design engineers, as it lends itself nicely to SKFs other apps such as 'SKF Bearing Selection', 'SKF Dialset', 'SKF Lube Select for SKF Greases' amongst others, helping save engineers' precious time.
The SKF Bearing Calculator App can be found on both the AppStore and Google Play and is available on mobile, tablet and desktop.