Fife branch provide long lasting Coupling solution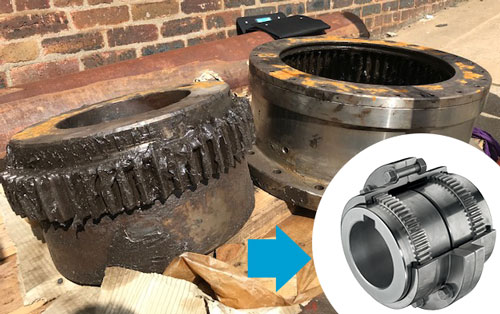 Regional Manager, Phil Mclaughlin recently received a call from a customer who was looking to change a coupling off a cardan shaft on a calender roll in their linoleum manufacturing plant. Following an inspection of the coupling and machinery and a discussion with the customer, it was evident that the coupling being used was causing many problems for the plant, while only lasting around a year.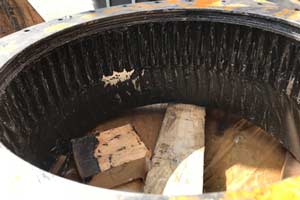 Being large size couplings, with an outside diameter of over 700mm and with a weight of over 1000kg each, meant getting a quick replacement was not going to be easy. The customer had been quoted six months delivery to replace the coupling with the same type & manufacturer.
Phil got in touch with ACORN's dedicated Couplings & Drives team to see what could be done. After taking all factors into account and fully assessing the potential solutions for the customer, ACORN's knowledgeable couplings & drives specialists were able to find a solution.
It became evident that by changing the coupling to a FALK Gear Coupling, the customer would get more torque, quicker delivery, increased warranty and an increased service life. Not only this, but they were able to use the same size coupling on both shafts, meaning less spares would need to be carried, reducing costs and making for simpler changeouts.
The customer was delighted with the potential cost savings demonstrated by ACORN and made the decision to replace the failing couplings with the FALK gear couplings.
ACORN was able to get the customer sorted by delivering the couplings within 6 weeks, as opposed to the 6 months quoted for the previous brand. This was possibly one of the largest gear coupling specifications ever supplied by ACORN and Falk Europe.
With 10 branches throughout the UK, ACORN can offer customers a personalised service with support from our product experts and dedicated product divisions. Contact your local branch today to find out how ACORN can save you time and money.
---
EASY COUPLING IDENTIFICATION
Send an image of your Coupling to our dedicated Couplings & Drives division and they will identify it for you.