Five reasons to consider NSK K1 lubrication units for your linear motion application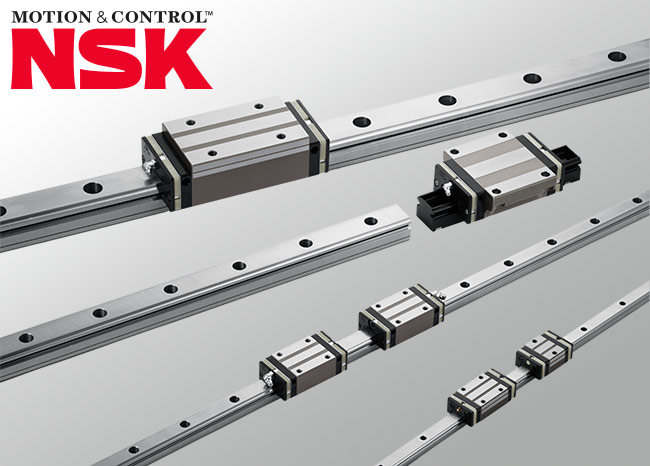 Whatever industry you're operating in, the chances are that you're looking to minimise your downtime and extend your maintenance intervals, because no matter what your company does, you want to maximise your profit margins.
Scheduling regular maintenance downtime for lubrication is a necessary inconvenience. But what if we told you that it wasn't necessary after all?
Introducing NSK K1 lubrication units
The K1 lubrication unit by NSK has been specifically designed to reduce maintenance requirements across almost every industry. This is done by continuously lubricating the ball screw or linear guide, whilst minimising contamination on the component.
This lubrication unit is filled with 70% mineral oil, along with 30% synthetic polyolefin resin. This unique design ensures long-term, maintenance-free operation in even the harshest of operating environments.
Here are five reasons why we think you should consider NSK's K1 lubrication units for your linear motion application.
Increased uptime
The NSK K1 lubrication unit will help to increase your uptime and optimise your productivity. The system is maintenance free for up to 5 years or 40,000km, meaning that relubrication is not required. This means that you can focus on your profitability and leave the lubrication to NSK K1.
Reduced costs
By reducing your downtime, you will also reduce your maintenance costs – up to £7,000 over the course of five years. As there is no ongoing maintenance requirement, your labour costs will reduce, along with the costs incurred during downtime. Lower costs mean higher profit margins – what's not to like?
Environmentally friendly
Sustainability is a key consideration in every industry at the moment. NSK K1 lubrication units feature an environmentally friendly design which is designed to eliminate lubricant wastage. Thanks to its outstanding sealing abilities, the lubrication is effectively contained within the unit, preventing leakage from occurring. This also helps to reduce lubricant consumption, further reducing costs to the business.
Suitable for use in contaminated environments
Lubrication can be a challenge in contaminated environments. In fact, everything can be a challenge in contaminated environments! The NSK K1 lubrication unit is suitable for even the harshest of operating conditions thanks to its superior sealing abilities.
This includes areas with grease-absorbing dust such as woodwork applications and textiles equipment, along with machinery which is subject to frequent high-pressured washdowns. In fact, this lubrication unit has been proven to reduce abrasion of ball screws by up to 75% in contaminated environments, helping to extend service life and prevent machine breakdown.
FDA-compliant
It can be difficult to find high-quality components which are suitable for use in the food and beverage, medical and pharmaceuticals industries. However, the NSK K1 lubrication unit is suitable for use on both food processing and medical equipment thanks to its FDA-compliant design.
This safe and sanitary design features H1 grease as the standard lubricant, meaning that it is safe for incidental food contact. The porous synthetic resin also provides a controlled supply of lubricant, preventing the dispersion of oil in sanitary environments.
If you're considering an NSK K1 lubrication unit for your linear motion application, our linear product experts are on hand to offer assistance and advice.