Janet English Presented With May's Employee Of The Month Award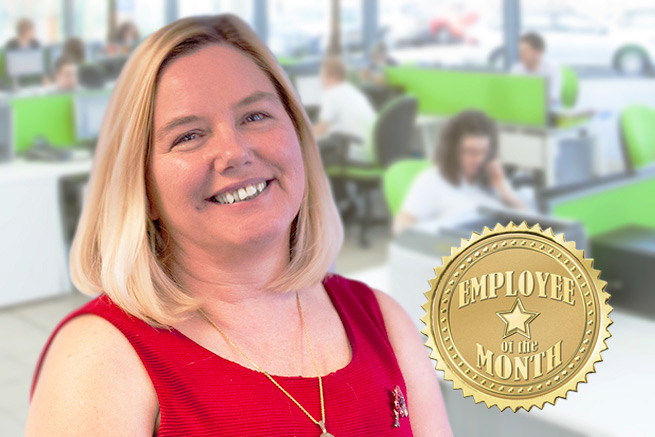 Janet English joined Acorn in September 2010, in the Accounts department in Rotherham. After re-locating to Deeside, Janet moved into a Sales Advisor role at the Deeside branch, which she describes as feeling "very daunting at first". However, her colleagues at the Deeside branch made Janet feel very welcome, and gave her the support and encouragement she needed to realise her full potential and love her role.
"I remember saying to Martin Povey at my original interview for Accounts that I knew nothing about bearings, and he said I'd never have to – well look at me now!"

Janet English, Deeside
In her nominations, Janet is described as having a real talent for sales, as well as having an impeccable record with customers and suppliers alike. She has proven her dedication and determination in her role as a sales advisor at the Deeside branch.
Janet has completed a range of product training in her time at Acorn, and a particular highlight for her was the online SKF Distributor College, which she says she thoroughly enjoyed completing.
Outside of work, Janet enjoys spending time with her family and friends, as well as knitting, sewing and sharing romantic meals with her husband.
Janet describes being "very surprised and very honoured to have even been put forward for employee of the month". She goes on to say: "I think everyone likes to know that they are doing well in their role, but to be recognised as employee of the month is just fantastic".
We would like to congratulate Janet on her outstanding achievement!