POWERTWIST makes a splash in the marine industry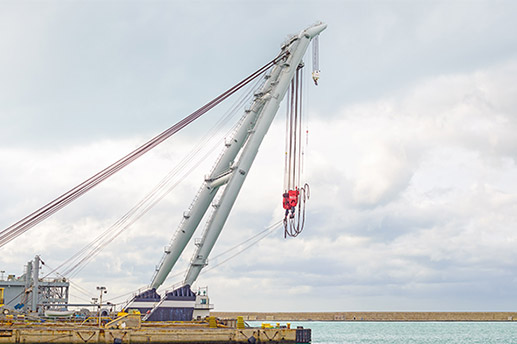 The marine industry is relentless. Sea water is harsh on machinery, and contaminants such as diesel, oil and grease are rife. Couple this with extreme temperatures and often constant operation, and there's no wonder that service life is often short for components used in the industry.
Any machine failure in the marine industry is costly, both in terms of downtime and cost of repair. The frequent remote locations mean that shipping new parts is a challenge and specialist engineers may be difficult to source. Extended downtime may lead to delayed sailing, late docking and off-hire time, impacting on profitability.
V-belts are no exception and are commonly impacted by the arduous conditions that they face in the marine industry. This leads to premature failure, unplanned downtime and expensive maintenance costs.
POWERTWIST twist link belting from Fenner Drives is the ideal solution to stand up to the harsh conditions of the marine industry.
Fenner Drives' POWERTWIST twist link belting is a drop-in v-belt replacement which provides the same horsepower as an equivalent conventional v-belt.
With superb resistance to environmental conditions such as sea water and extreme temperatures, POWERTWIST provides a greatly extended service life to marine machinery. Manufactured from a polyurethane and polyester composite, POWERTWIST is unaffected by the conditions commonly experienced in the industry.
POWERTWIST is easy to fit, tension and replace, thanks to its twist link mechanism. No tools are required for fitting and maintenance, and it can be quickly repaired by simply replacing damaged links. The twist link mechanism also means that it can be fitted in situ, without dismantling prop shafts or other drive components, saving expensive downtime.
To find out more about Fenner Drives POWERTWIST twist link belting, contact your local sales team today.