SKF Celebrates 100 years of spherical roller bearings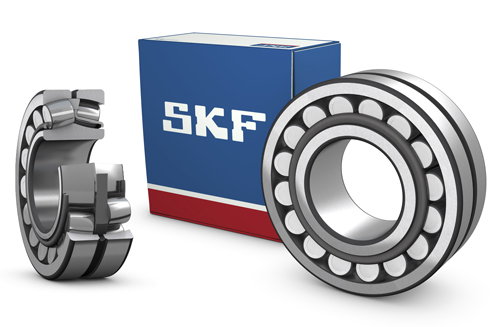 Pioneered in 1919 by SKF engineer Arvid Palmgren, the spherical roller bearing is now globally renowned for its ability to accommodate heavy combined loads in applications which are prone to misalignment or shaft deflection.
Often referred to as the SRB, the spherical roller bearing was originally created to complement the self-aligning ball bearing, by offering increased load carrying capacity without losing the ability to accommodate misalignment. This innovative bearing is now a commonly used component in almost every industry.
SKF spherical roller bearings can be found in some of the most famous global landmarks. For example, the High Roller Ferris wheel on the Las Vegas strip is supported by two of the largest spherical roller bearings ever produced by SKF, with each of these bearings weighing almost 9 tonnes. SKF spherical roller bearings can also be found within the wind turbines in the Bahrain World Trade Centre, where the 240-metre-tall wind turbines generate 1,300MWh of energy per year.
The range of SKF spherical roller bearings is vast, with options available to suit every industry. For heavy machinery operating in contaminated environments, such as the chemicals industry, sealed SKF spherical roller bearings are ideal, whilst harsh environments such as the mining and quarrying industry can benefit from SKF's Three-Barrier Solution which delivers a cost-effective effective solution to minimise maintenance and extend service life.
From the development of the first spherical roller bearing in 1919, to the sophisticated and versatile designs available today, SKF has been at the forefront of SRB innovation for a century. With the demand for greater productivity continually increasing, SKF continues to develop the spherical roller bearing to enhance performance further than ever before.
To find out more about SKF's range of spherical roller bearings, contact your local sales team today.