ACORN® Celebrates 40 Years in Industry and Looks to a Sustainable Future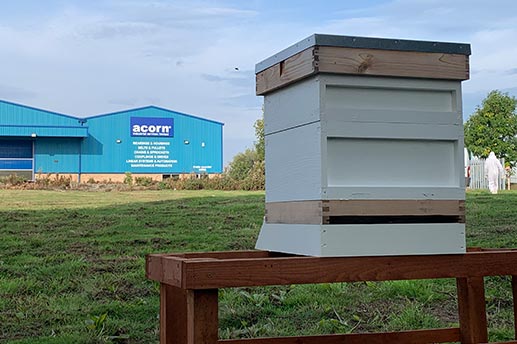 Acorn Industrial Services Ltd, one of the UK's leading suppliers of power transmission products, celebrates its 40th anniversary in July 2023. From its founding in 1983, ACORN quickly expanded to become the multi-national company it is today, with 13 branches throughout the UK.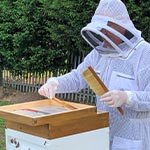 As they continue to expand, ACORN is looking to the future, building on its key sustainability ethos and goals, this year the team has invested in the 'Bee the Difference' initiative by welcoming a hive of bees onto the head office in Rotherham to support the local ecosystem.
It is predicted that if bees were to die out, humanity could only last about four years before becoming extinct because almost 90% of wild plants and 75% of leading global crops depend on animal pollination. The worldwide bee population is declining at an alarming rate, enough to be put on the endangered species list. It is, therefore, critical that we play our part while we still can.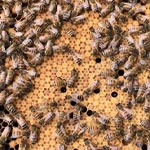 Richard Hewitt, Marketing Manager, says: "We're grateful to SKF for helping with this project and donating the first hive, which was installed in October 2022. As part of our 40th-anniversary celebrations this year, we wanted to make a difference and do something that would help the environment. We recognise the impact on wildlife that industry is having and decided to make these first steps towards helping offset our environmental impact and support wildlife. Beehives play a vital role in safeguarding honeybees for future generations. This year, the plan is to encourage interested employees to help manage the hive, expand our beehives, and create a wildflower meadow. Of course, one added benefit is that we'll produce our own ACORN Honey!"
Alongside the investment in the 'Bee the Difference' initiative, ACORN has introduced a range of initiatives to support sustainability, including making improvements to our head office, such as motion sensor lighting and upgrading equipment in our linear area to reduce energy consumption. Additionally, to further celebrate the 40 years in business, ACORN will be planting 40 trees whilst also introducing electric vans into the delivery van fleet to reduce emissions and help to contribute towards a cleaner, less polluted local environment.
Acorn Industrial Services Ltd is part of Axel Johnson International, a global industrial group of more than 150 companies in 30 countries. Axel Johnson International drives business development and growth through a long-term approach to ownership in strategically selected niche markets, primarily technical components and solutions for industrial processes. Axel Johnson International is organised into six business groups: Fluid Handling Solutions, Industrial Solutions, Lifting Solutions, Power Transmission Solutions, Transport Solutions and Driveline Solutions. Axel Johnson International is part of the Swedish family-owned corporate group Axel Johnson.
www.acorn-ind.co.uk (opens new window) | www.axinter.com