Electric actuators

Electric Actuators, often called Electro Mechanical Actuators, combine an electric motor, gear, push rod and guidance to provide a simple solution to many different actuation requirements. Acorn offers the full range of SKF AC and DC Electric Actuators and accessories. If you require assistance in choosing the right actuator for your application, why not speak to one of our linear experts to discuss your requirements. If preferred, we can arrange for an on-site visit. Contact our linear division now for a free no obligation quote or for further information today.
Electric actuators combine an electric motor, gear, ball screw or lead screw and a thrust tube to provide a push/pull force.
SKF electric actuators are available in many different types and sizes, with forces available from 120N up to 50,000N or more. SKF actuators are available in 12VDC, 24VDC, 230VAC and three phase.
Strokes range from 50mm to 700mm
SKF also offer a complete control package comprising a control unit/power supply and hand switch. These work on a plug and play basis. Synchronised or simultaneous operation of multiple actuators is easy to achieve.
SKF also manufacture a range of lifting pillars which combine actuators with specially machined and assembled pillar tubes. These offer high bending load capability with a compact design.
Please see full details in the SKF Actuator Catalogue that you can download from this page.
For programming the movement, control and speed/acceleration of an actuator, or you require 100% duty, then you will need a servo actuator.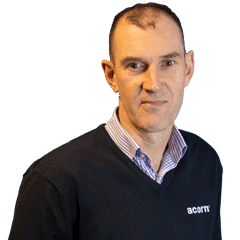 Expert Linear Advice
SKF Electric Actuators Catalogue