Lawn mower belts
Specifically designed for lawn mowers, Horticultural Belts offer maintenance free operation in applications with exceptional hard working conditions such as Lawn mowers, Rotovators and Tillers.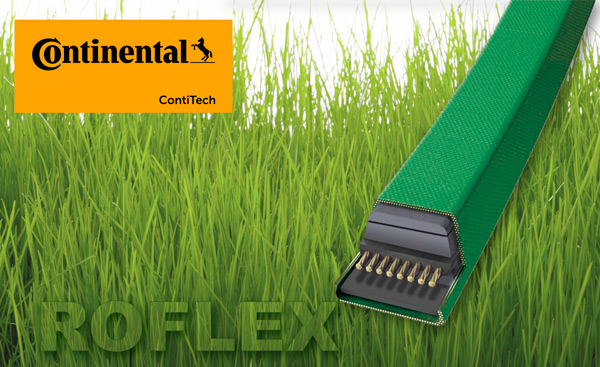 Lawn Mower Belt have been created for drives with small pulley diameters and high temperature peaks, combined with a high grade of moisture and humidity. It withstands the harshest environmental requirements, such as oil and grease contaminated drives of transmissions, where grit and dirt may interfere between pulleys and the belt.
Features & Benefits of Horticultural Belts
Superior resistance to grit, temperature, oil and weather elements
Made with a strong cotton cover for long lasting use
Provides 15% power increase compared to previous belt versions
Reduce drive vibrations
Use in single or multiple drive transmissions without restrictions
Meets requirements for static conductivity
Ideal for lawn mowers, rotovators and tillers
Acorn can cross-reference your current belt to a horticultural belt and save you money. With over 18,000 different manufacturers part numbers to cross-reference against, we're confident we can match your belt and save you money.
Belts available for Honda, Qualcast, Flymo, Mountfield, Hayter, Ransome, Westwood and all other leading manufacturers.
Applications
Used predominantly in horticultural equipment, the lawn mower belt is also ideal for any application where arduous conditions are experienced such as:
Forestry machinery
Grass cutting equipment
Rotavators
Tillers
Lawnmowers