V-belts
Acorn offer a broad range of v-belts by manufacturers including ProTorque, ContiTech, SKF and Optibelt - many of which are held in stock and available for same day despatch. For technical enquiries we have a dedicated power transmission specialist who can assist in finding the right solution for your drive. Contact your nearest branch today for a no obligation quote.
The most widely used V-belts are Z, A, B, C and D classical belts. A cost effective solution, these belts can handle fractional to 375 kW drives. However, they occupy more space, and the drives weigh more than narrow-belt drives. Also, classical belts are usually less efficient than narrow belts. But their versatility and wide range of sizes and types make them an attractive alternative to wedge belts.
Features & Benefits
Wrapped V-Belts:
Traditional and most common belt type
More suitable for dusty conditions
Wide range of driven speeds
Low maintenance
Highly efficient
Easy to install
V-Belts are used in a broad range of industries and applications including: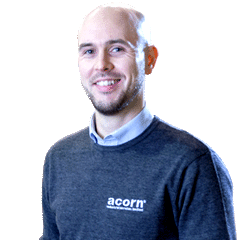 Power Transmission Advice
Quick Tip
Reducing bearing load on your belt drive can increase bearing life.
It's not a good idea to use belt tensioning tables to tension your belt as it may specify a higher belt tension than is necessary, putting extra load on bearings - Always calculate the correct belt tension.