Lubricants
Lubrication solutions maximise your bearings service life.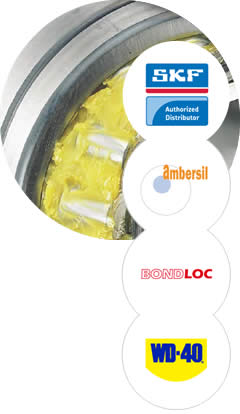 Selecting bearing grease suitable for the application is critical to achieving optimum performance. Additionally, the quantity of grease and the lubrication method used can positively influence the service life of the bearing.
Acorn offer a number of lubrication solutions to maximise your bearings service life. These include:
Greases to suit most bearing applications
Grease testing kit
Chain oils
Grease packer
Bearing packer
Disposable grease resistant gloves
Grease meter
Grease filler pump
Grease pumps
Lubrication accessories
In addition to SKF's range of lubricants, Acorn also offer lubricants from other manufacturers including, Ambersil, Bondloc and WD40. Please contact your nearest Acorn Branch to discuss your requirements further.