What products do Hutchinson offer?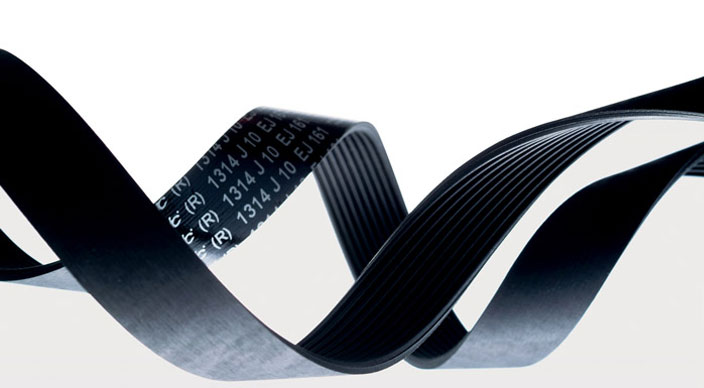 Hutchinson Belt Drive Systems' develops and manufactures complete transmission systems incorporating ribbed belts, linear tensioners, Thermodur pulleys, rollers and decoupling pulleys.
Hutchinson Belt Drive Systems invented the excellent Poly V® design.
An industry leader, Hutchinson supplies the largest manufacturers with its Poly V® belt, its FleXonic® elastic belt, its HPP™ belt designed for micro hydro power plants and revolutionises roller conveyors with its ConveyXonic® belt. Other industries where Hutchinson are also leading the way include: Household Electrical Appliance, Automotive and heavy Industry sectors such as: Mines and Quarries, Pulp & Paper, Agricultural Machinery, Construction, Manual Handling/Conveying, Ventilation & Air Conditioning, Industrial Vehicles & Energy industries etc.
Visit the Hutchinson website: www.hutchinsontransmission.com for more information or contact us with your enquiry.