Brands in the spotlight: SKF Cooper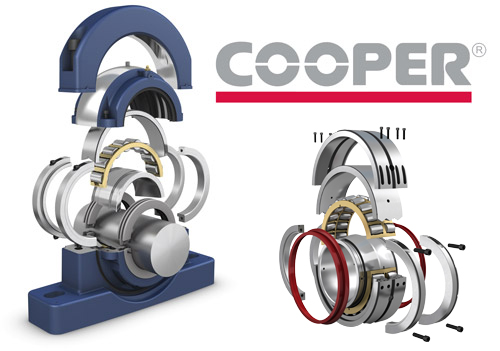 SKF Cooper pioneered the split roller bearing in 1907, bringing a revolution to the world of engineering. Split bearings are known for considerably reducing downtime and facilitating easy and safe maintenance practices.
With SKF Cooper split bearings, there is no need for cranes, heavy machinery or drastic measures to gain access to entrapped bearings. This presents enormous benefits to production plants across every industry.
SKF Cooper is the only bearing manufacturer to offer split cylindrical, taper and spherical roller bearings. This range means that SKF Cooper can offer split bearing solutions which are suitable for almost every application.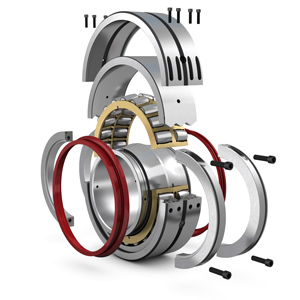 Their split spherical roller bearings have been innovatively designed to allow for replacement in situ, with little adjustment to the shaft alignment thanks to their self-aligning spherical rolling elements. This enables mean time to repair (MTTR) to be reduced by up to 66%, as well as reducing downtime and maintenance costs, and improving worker safety.
Sealed varieties of SKF Cooper split roller bearings are also available, providing increased protection against contaminated environments whilst reducing maintenance requirements. Sealed split roller bearings also offer the benefit of lower grease consumption, which can help to improve the sustainability of the business.
Thanks, to ACORN's close relationship with SKF, a vast range of SKF Cooper split bearings are available from ACORN with same day availability. This reflects ACORN's commitment to helping our customers to keep their downtime to a minimum.
Contact your local sales team today to find out how SKF Cooper split bearings could benefit your business.