Brands in the spotlight: TIMKEN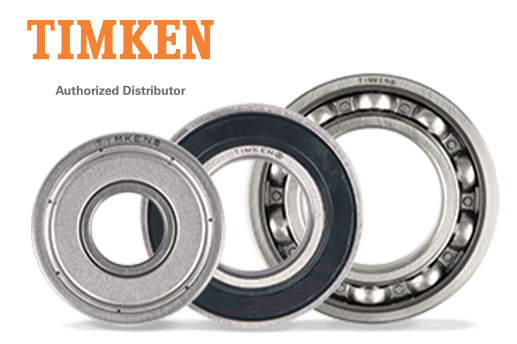 One of the largest bearing manufacturers in the world, Timken is renowned for its high-quality products and pioneering designs. You will find Timken components used across every single industry, from aerospace and automotive to power generation and oil.
But do you know everything there is to know about Timken?
In this article, we will be shining a spotlight on the real Timken, uncovering everything there is to know about this innovative company and the products that it offers.
Tell me more about Timken
In 1899, a carriage maker in Missouri named Henry Timken, noticed that heavy wagons had problems making sharp turns. He set about designing a new bearing for the wagons that he made. These bearings had tapered rollers which could handle both radial and thrust loads.
After realising that he had discovered something that could transform the world of transport, Henry founded The Timken Roller Bearing and Axle Company in 1899, along with his two sons. Little did he know that this small business would be the foundations of a company which would later become a world leader in bearing technology and would still be at the forefront of innovation over a century later.
Today, Timken bearings and industrial components are used by customers across the globe, in every single industry. Innovation has remained at the forefront of Timken's mission, consistently developing new and pioneering products to exceed customers' expectations and give their businesses the tools required for success.
What products does Timken offer?
Timken manufactures a broad range of quality industrial components and maintenance products, from bearings and couplings to lubrication and seals. Here are just some of the products manufactured by Timken.
Timken roller bearings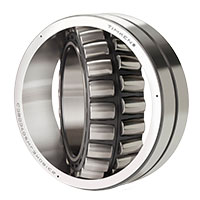 Perhaps best known as the leading authority on tapered roller bearings, Timken is a world-leader when it comes to premium quality roller bearings. However, Timken manufactures much more than just tapered roller bearings, with an extensive product range available.
Every roller bearing within Timken's vast range is designed with strength and reliability in mind, helping you to increase both your uptime and your productivity.
The Timken range of roller bearings includes:
Cylindrical roller bearings
Spherical roller bearings
Taper roller bearings
Needle roller bearings
Toroidal roller bearings
Timken ball bearings
Despite being renowned for its pioneering tapered roller bearings, the talents of Timken don't end there. Timken also offers a broad range of premium quality ball bearings which have been innovatively designed to deliver increased service life and reduced energy consumption.
The Timken range of ball bearings includes:
Deep groove ball bearings
Angular contact ball bearings
Thrust ball bearings
Timken bearing units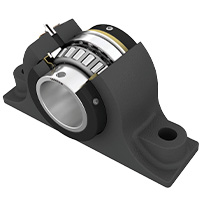 For harsh environments or more challenging mounting conditions, Timken bearing units are ideal. These all-in-one units consist of a robust housing unit, combined with a high-quality Timken bearing and a customised sealing solution. These bearing units help to extend service life whilst reducing maintenance costs.
Timken bearing units are available in a range of configurations, including ball bearing units, roller bearing units and split to the shaft bearing units, making them a versatile choice for any application.
Timken couplings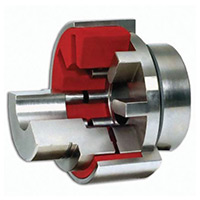 In 2016, Timken made headlines when it acquired Lovejoy – an established brand of couplings upon which Timken has made its own mark. Acquiring an already established brand has enabled Timken to quickly get to work in developing new products within the coupling range, exceeding customer expectations, and transforming application performance.
Timken maintenance products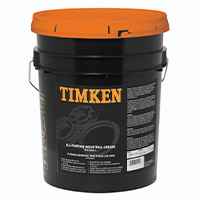 The Timken range doesn't end there. To complement its broad range of engineering components, Timken also offers a wide range of maintenance products which help to optimise machine operation, extend the life of machinery, and facilitate fast and effective maintenance.
The Timken range of maintenance products includes:
Lubrication
Bearing heating tools
Mechanical bearing tools
Alignment tools
Condition monitoring equipment
Hydraulic bearing tools
Timken oil seals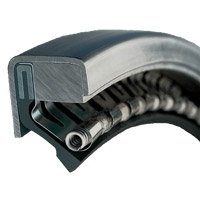 There's no point in choosing a premium quality bearing if you don't protect it with an appropriate seal. Luckily, Timken have got you covered with an extensive range of sealing solutions in a variety of different materials. Options are available to suit every application and industry, keeping the grease in and the dirt out.
Where to buy Timken products
If you're wondering whether Timken could be the brand for you, we can help you to make the right decision for your application requirements.
We have bearings and maintenance experts on hand who are ready to advise you on the right components for your application. Whatever industry you operate in, we will get to know your business and guide you through the process of specifying the perfect components for your machinery.
Not only do we have an extensive range of Timken products available same day from stock, but we also have a close working relationship with Timken. This means that we are able to source Timken's full range of components quickly, keeping your downtime to a minimum.
To find out whether Timken products could be the solution to your application challenges, contact your local knowledgeable sales team today.