Coupling up your processing and packaging machinery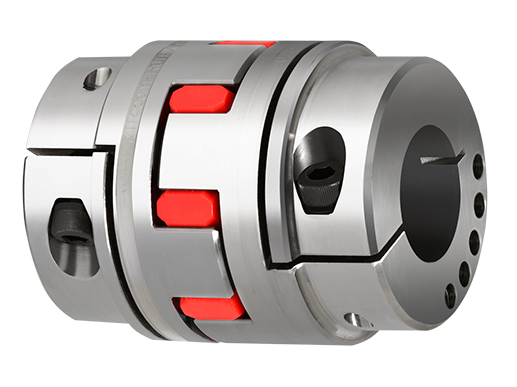 When you're responsible for running a processing and packaging plant, your main priorities are increasing your production output whilst reducing operating costs. Coupling selection for your machinery is probably the last thing on your mind. But what if we told you that your choice of coupling could be the difference between optimum production levels and hours or even days of unplanned downtime?
KTR's ROTEX® GS coupling is a jaw-type coupling which has outstanding backlash-eliminating properties. This feature also allows vibration to be dampened, helping to protect surrounding equipment against damage. This in turn helps to optimise machinery uptime by reducing the frequency of component failure.
The failsafe mechanism showcased on KTR's ROTEX® GS couplings can be invaluable in applications which require continued power transmission in the event of a spider failure. If the elastomeric element fails, the jaws of the coupling hubs will interconnect, ensuring that the machinery continues to operate, avoiding any potentially costly backdrive.
Not many couplings provide enough accuracy to be used within a highly dynamic servo application, but ROTEX® GS is up for the challenge. A high torsional stiffness is the result of the innovative coupling design which allows for optimal meshing between the teeth of the spider and the jaws of the hubs. This stiffness enables the coupling to maintain a high level of accuracy during operation.
Various hub designs combined with a choice of spider shore hardness mean that ROTEX® GS is suitable for a wide range of applications in the processing and packaging industry, from cartoning and canning machines to packing and labelling applications.
To discover how KTR's ROTEX® GS couplings could work for your application, contact our dedicated couplings division today.