Couplings & Drives Division Keep Their Cool to Provide Specialist Solution
Acorn Industrial Services Ltd have provided a specialist coupling solution for one of our customers requiring a particularly large coupling for a cooling tower application.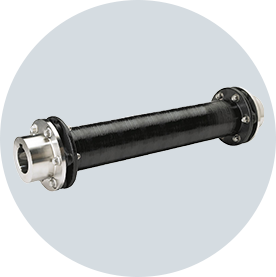 The large distance between the towers motor and gearbox meant that the customer required a strong coupling that would also be able to withstand the harsh conditions and high-misalignment problems found in cooling towers due to the heat and corrosion-causing steam.
Our experienced Couplings & Drives specialists were able to source this unique 3.7m long Rexnord Addax Composite coupling that is specifically designed for use within cooling towers.
Acorn's central distribution centre received the item today, ready to be sent out to the customer to provide their much needed solution.
---
Our coupling & drives specilaists are on hand to provide you with expert solutions for your applications.