Decreasing maintenance downtime in the mining & quarrying industry through optimised bearing selection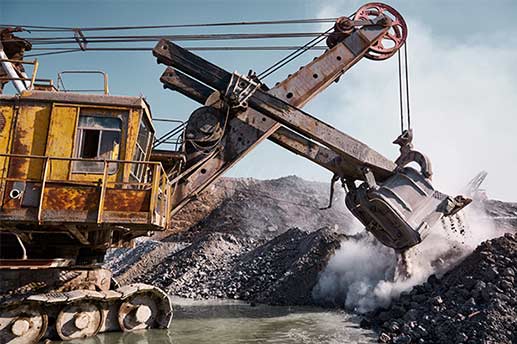 Conditions in the mining and quarrying industry are tough. From the heavy shock loads to the high levels of contamination, it's easy to see why the rate of machine failure is so high in this industry, especially if component selection is less than optimum.
Maintenance is a huge challenge in this industry. Machinery is often difficult to access, and the weather conditions don't always make it easy! Maintenance requires downtime, which can rack up the costs of lost production quickly, and with 43% of accidents in the mining and cement injury occurring during maintenance (SKF, 2019), it can be a risky business.
Thankfully, SKF Cooper has a solution to reduce maintenance downtime whilst still standing up to the harsh conditions of the mining and quarrying industry.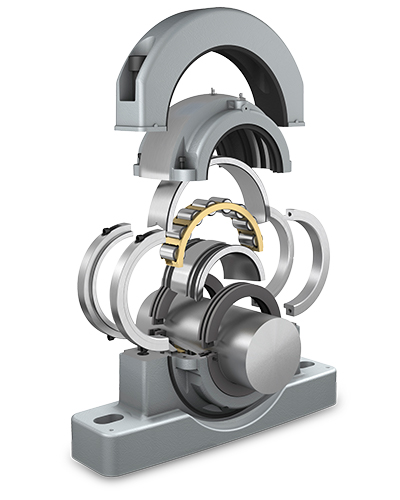 SKF Cooper split roller bearings are available in both spherical and cylindrical varieties. They showcase an innovative split-to-the-shaft design, which allows maintenance to be performed in situ, without needing to dismantle or realign any surrounding equipment. This makes them ideal for bearings located in the trapped position, on a conveyor head pulley for example, where bearing replacement can be a challenge.
Thanks to this split-to-the-shaft design, the mean time to repair (MTTR) for a bearing change in the mining and cement industry can be lowered from 24 hours down to 8 hours, reducing MTTR by an average of 66%.
This reduction in time to repair also lowers the risk of worker injury, as there is no need to dismount the drive coupling or the cantilevered drive. This means that there is also no need for realignment, increasing worker safety by greatly limiting the amount of maintenance that needs to be done.
Sealed varieties of SKF Cooper split roller bearings are also available, providing increased protection against contaminated environments as well as reducing maintenance requirements to further decrease downtime. They also lower grease consumption, increasing the sustainability of the business.
SKF Cooper split roller bearings are suitable for use across many of the heavy-duty industries, including mining & quarrying, mineral processing, recycling and cement. They are found in a vast range of demanding applications including conveyor pulleys, rope sheaves, bucket elevators, hoists, stackers, mixers, agitators and fans.
For more information on SKF Cooper split spherical and cylindrical roller bearings, contact your local ACORN® branch today.