How to choose the right grid coupling for your mining and quarrying application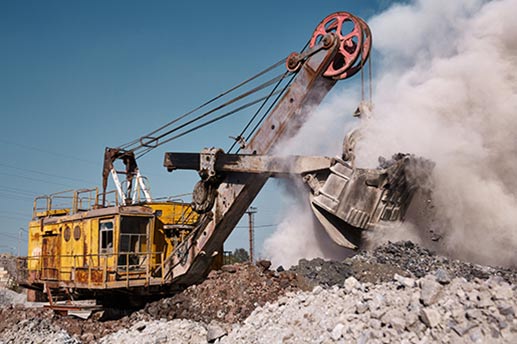 From pumps and ventilation fans, to conveyors and processing machinery: grid couplings are found in many areas of a quarry.
Conditions in the mining and quarrying industry are tough, and machine productivity depends on components standing up to the arduous conditions of the industry. Failure to select the correct coupling can lead to extended periods of downtime, loss of production, and even worker injury.
But how do you know whether you've got the right grid coupling for your mining and quarrying application?
Grid coupling considerations
The first consideration to make when selecting a grid coupling is the environment in which it is operating, and the conditions that it will be subjected to. For example, is the environment likely to experience extreme temperatures, washdowns or high levels of corrosion? Also look at the RPM and torque of the application. Ensuring that a coupling is suitable for the environmental and operating conditions will help to extend its service life, reducing the risk of premature failure.
It's also worth looking at connected components. The type of coupling required will depend on the protection required by surrounding equipment. Delicate equipment on machinery which is regularly subjected to heavy shock loads will require high levels of protection from the connecting coupling.
The equipment which is connected will also affect how the coupling can be fitted. For complex applications where dismantling the shaft would be time-consuming, it's worth considering a coupling which has a split design to reduce change-out time.
The location of the coupling will also impact on how easily maintenance can be performed, such as lubrication. Maintenance free couplings can help to extend maintenance intervals, reducing both downtime and costs to the business.
Introducing: Falk Steelflex®
Falk Steelflex is an innovative grid coupling solution from Rexnord, which is ideal for use in the mining and quarrying industry, on applications such as pumps, fans, compressors, processing machinery and conveyors.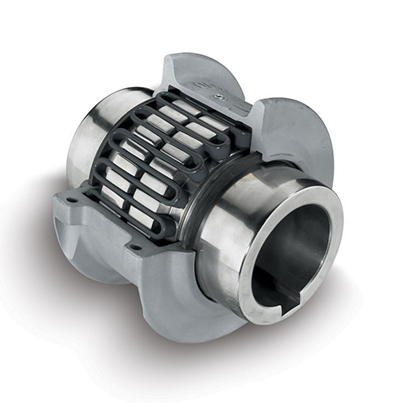 Steelflex grid couplings make coupling installation easy, thanks to their replace-in-place element. This eliminates the need to remove hubs or re-align shafts when the element is replaced, reducing downtime, as well as costs to the business.
For applications requiring a low maintenance coupling, Steelflex is ideal. When lubricated with Falk Long Term Grease (LTG), the low-maintenance Falk Steelflex coupling does not require relubrication for a further five years. This means that more time can be dedicated to your production, rather than wasting time on grid coupling maintenance.
Falk Steelflex provides outstanding protection to connected components, dampening vibration and reducing the impact of heavy shock loads. This helps to prolong the life of your most valued machinery, saving your business money and minimising lost production.
For more information about Falk Steelflex, or for help choosing a grid coupling for your application, contact our dedicated couplings division today.