Is your wind farm blowing out money?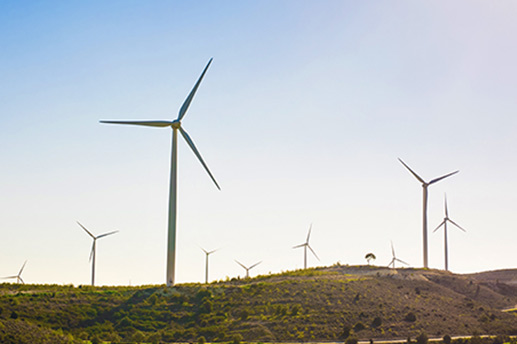 The majority of wind turbines are expected to have a service life of over 20 years, meaning that breakdown is almost inevitable at some point during a turbine's lifetime. The question is: how big an impact will any breakdown have on the business?
Planned maintenance on wind turbines is difficult. They are often located in areas which are difficult and expensive to access, for example in remote locations or out at sea. Routine maintenance also frequently proves to be ineffective and arbitrary, meaning that when problems do occur, they are completely unexpected.
This leaves operators with the challenge of finding suitably qualified maintenance technicians on short notice, in order to reduce the impact of the breakdown and keep the costly downtime to a minimum. It also results in monumental costs from expensive crane mobilization costs, to lost energy production, not to mention sourcing the replacement parts on a short lead time.
Luckily, SKF has developed a solution to reduce downtime in the wind energy industry, and to allow repairs to be carried out proactively rather than reactively.
See SKF's full range of condition monitoring products here.
SKF WindCon is a condition monitoring system designed for use on wind turbines, allowing real time monitoring of component condition remotely. This helps to extend maintenance intervals as well as allowing engineers to order replacement parts proactively.
It is suitable for all types and sizes of wind turbine, and is just as effective on individual turbines as it is on entire farms of wind turbines.
SKF WindCon consists of vibration sensors which are mounted on the main shaft bearings, as well as on the drivetrain gearbox and generator. Combined with access to the turbine control system, this is then able to collect, analyse and compile operating data to identify faults and predict failure before it occurs.
This condition monitoring system can identify a multitude of issues with the turbine including unbalanced propeller blades, misalignment, gear damage, lubrication issues and the first signs of bearing failure.
SKF WindCon also enables root cause failure analysis to be performed, in order to eliminate recurring failures. This reduces long term downtime, as well as costs of the business.
The condition of the turbines can be monitored from any computer or handheld device with internet access, meaning that no specialist equipment is required for monitoring. It can also be operated without any specialist training being undertaken, helping to keep costs to a minimum.
For more information about SKF WindCon, or to discuss how you can improve the efficiency of your wind farm, contact your knowledgeable local sales team today.
You may also be interested in:
Solutions for the wind energy industry