Lining up for success: Alignment tools for the rewinders industry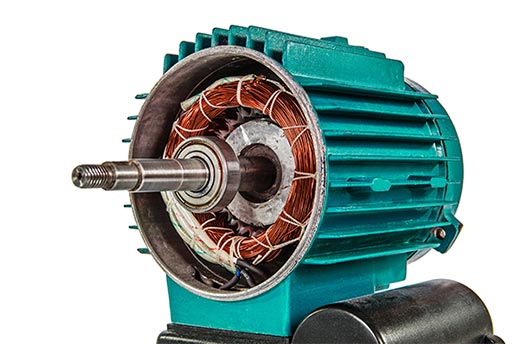 Reputation is everything in the rewinders industry. Costs need to be kept to a minimum and the service provided needs to be of the highest standard to ensure that customers will return. It is also important to be able to work quickly in order to minimise downtime for the customer and maximise profits for the business. However, it is critical that quality and accuracy are not compromised due to speed.
After rewinding an electric motor, it is crucial to ensure alignment when refitting the motor. Failure to correctly align shafts can lead to seal damage, premature bearing failure, shaft damage, stress on surrounding components and eventually catastrophic machine failure. However, alignment shafts by eye is notoriously inaccurate and time consuming: two things that those in the rewinders industry want to avoid.
Luckily, SKF offers a range of tools designed to simplify alignment, saving you valuable time and ensuring accuracy of alignment.
TKSA range of alignment tools
The TKSA range of shaft alignment tools by SKF are easy to use and suitable for use in almost every application. These units provide a live view of motor position to facilitate intuitive adjustment and precise alignment.
Some models connect to a mobile app which is available on iOS and Android, whilst others are supplied with a high-resolution touch screen display unit. TKSA 71 has the ability to accurately align shafts up to 10 metres apart, using customised target values to suit application tolerances.
TMAS range of shims
The TMAS range of shims by SKF helps to simplify vertical shaft alignment. Manufactured from high quality stainless steel, these reusable components are easy to fit and remove. The thickness is clearly marked on each shim to aid alignment. SKF's TMAS range of shims are available in packs of 10, as well as a complete kit.
For more information on how SKF's range of alignment tools could help your rewinder business, contact your local sales team today.