Sheila Celebrates 30 Years at ACORN!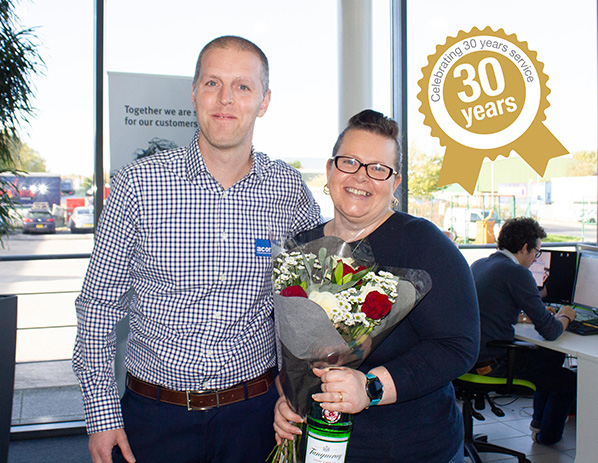 It's '88, there's big hair and even bigger fashion statements (we have the pictures to prove it!). Most people are still recording every sale and piece of stock on paper - and as ACORN begins to grow, Sheila joins the team as an Office Assistant.
30 years on and Sheila is now a Sales Advisor after taking on a new challenge following 29 years in accounts. In recognition of this fantastic milestone and to celebrate, we asked Sheila a few questions about the last 30 years!
How did you end up working at Acorn?
Well, back then I was extremely shy, so much so that I was told that I was too shy for shop work and was advised to try an office job. I was sent to Acorn and I can safely say that it was the scariest thing I have ever done. I didn't leave the office or take my coat off for at least a month or two – when I finally did remove my coat I was asked when I had the operation to remove it! However, everyone took me under their wings and helped me, teaching me all they could. Harry (the company founder's Father & accounts manager) helped me by teaching me all about the accounts (all hand written in the ledgers and then moving onto the computers) and the sales team back then helped me learn about the products we sold (which is now helping me in my new role). All of this helped me to come out of my shell and become more confident. (I know it is hard to believe now, but I really was very shy!)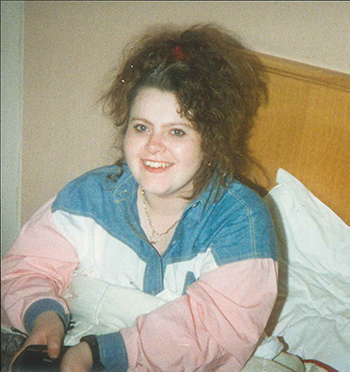 What is your favourite memory of Acorn?
Things were slightly different back then, Acorn was a small company with only eight members of staff when I joined. Working with Adrian and Richard over the years has definitely left me with a lot to deal with: Adrian chucking me in the skip, Richard scaring me half to death, a team building trip to Amsterdam, trying to get home on the bus each Christmas with the biggest Turkey and leg of pork I had ever seen, and of course I cannot forget meeting my husband John and all the friends I have made over the years.
What do you enjoy about your new job role?
I have always liked feeling challenged and working in sales certainly challenges me every day. I enjoy working with a great team – each of them teaching me and helping me in my new role. Even the customers have made me feel welcome and helped me to enjoy my new role.
What's the biggest change you've seen in the time you have been at Acorn?
I have seen a lot of changes, the company going from a little unit on Ashley Industrial Estate then having another 2 units on Ashley, moving onto Midland Road, Martin and Des taking over, branches opening up, and finally moving to Hellaby (this move was the most memorable). I can certainly say it has been a memorable 30 years.