Brands in the spotlight: Freudenberg Sealing Technologies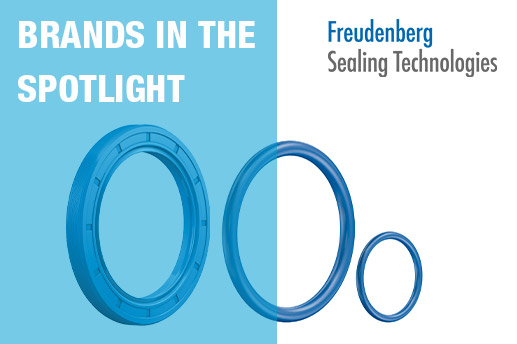 When you're looking for a high quality seal, it's hard not to come across the name Freudenberg. That's because Freudenberg is a name that is synonymous with performance, durability and quality when it comes to sealing solutions.
In this article, we're going to shine a light on Freudenberg to uncover the truth about this company. From where the company originally came from to the various different types of seal available from Freudenberg, here is everything you need to know about Freudenberg.
Tell me more about Freudenberg
Before we take a look at the products that Freudenberg manufactures, it's important to understand where the company came from. After all, you can't fully appreciate a brand unless you know its history, and Freudenberg certainly has an interesting and eventful past!
So, how did Freudenberg start? Well, in 1849, Freudenberg was founded by Carl Johann Freudenberg as a tannery, producing fine calf leather. For over 70 years, Freudenberg was a leader in the production of quality leather and was known across the world.
In 1919, Carl's son Otto Freudenberg took over the reins at his father's plant, and the company began producing quality leather belting. It didn't take long for Freudenberg to reach its first milestone when in 1925 it produced its 10 millionth band.
However, when the Great Depression struck, the price of leather dropped dramatically. Otto knew that the company needed to move in a different direction, or it would soon begin to fail. Freudenberg began producing leather sleeve seals for the automotive industry, which was just beginning to take off in America.
In 1932, Freudenberg pioneered the revolutionary Simmerring®, a radial shaft sealing ring for which it is still well known. This seal significantly improved performance and its popularity quickly soared around the globe.
Freudenberg continued to thrive and by the 1950s, Freudenberg was one of the largest sealing systems providers in Germany. It had also expanded into other countries including France, Italy, Austria, Spain and more. By this point, Freudenberg had built up an impressive reputation for itself thanks to its high performance sealing solutions.
So, when Otto died in 1967, the company went onto new heights and became the company that we know and love today.
What products does Freudenberg offer?
Since its humble beginnings as a simple leather tannery, Freudenberg has grown into a top tier worldwide manufacturer of sealing systems. Their origins in the automotive industry have allowed them to become experts in producing seals, gaskets and other products for this sector.
Today, Freudenberg offers an impressive range of over 4,000 individual sealing system components for a variety of industries. Despite Freudenberg's size, it still offers the same high performance sealing products that have made them so popular in industry.
Two of Freudenberg's most popular offerings are its oil seals and O-rings. Let's take a look at these two Freudenberg products in more detail.
Freudenberg Oil Seals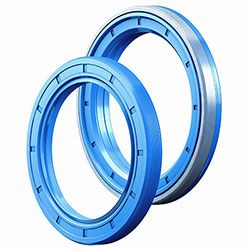 Oil seals are designed to regulate the flow of fluid between two surfaces. They do this by preventing the leakage of oil and other lubricants from one working part into another, such as a bearing or housing. This ensures that these parts remain lubricated, which prolongs their lifespan and prevents the generation of heat through friction.
The Simmerring® oil seal is what Freudenberg is best known for, and it's not hard to see why. It offers some of the highest performing sealing solutions on the market today, with its range having grown extensively since its inception.
Today, Simmerring® comes in more than 20 versions depending on your needs. The Simmerring® range includes conventional radial shaft seals and sleeves and also three different seal families, which are the Simmerring® comfort series, Simmerring® compact and Xpress-line.
Find Freudenberg oil seals here
Freudenberg O-Rings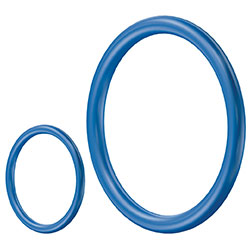 O-rings are one of the most popular sealing components on the market today, and Freudenberg leads the way in offering high quality yet affordable O-rings.
Freudenberg's extensive range of O-Rings covers everything from single lip to double lip and even multilayer O-ring. Freudenberg's O-rings come in a variety of different materials including nitrile, EPDM, neoprene, viton and fluoroelastomer.
Freudenberg also has a range of O-Rings available for difficult conditions, including oil seals and watertight seals. All in all, Freudenberg offers a total of over 1,000 different O-rings to ensure that you get the best solution possible.
But it doesn't end there! Freudenberg also offers a range of speciality O-Rings that have been designed for specific applications. These include chemical seals, vibration seals and more.
Where to buy Freudenberg sealing solutions
Freudenberg is one of the most versatile and innovative sealing brands on the market. That's why it's so difficult to research high performance seals without coming across the Freudenberg name. But where can you buy Freudenberg seals?
ACORN makes the perfect UK delivery partner for Freudenberg's world-leading seals, providing a wide range of options available immediately from stock, and many more available with short lead times. We are delighted to be working in close collaboration with Freudenberg, which enables us to distribute Freudenberg sealing solutions across the globe.
If you're thinking about choosing a Freudenberg sealing solution for your machinery, our experienced sales team is here to help. Contact us today to find the perfect sealing solution for your application.
Get in touch to discover your perfect Freudenberg sealing solution