Increase Your Machines Energy Efficiency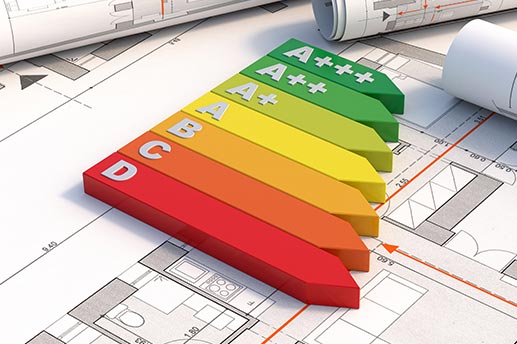 In the last year alone, we have an unprecedented increase in prices worldwide, particularly when it comes to oil and energy. Whether it's due to Brexit in the UK, or Russia's invasion of Ukraine, it's safe to say we are all feeling the pinch, especially industry. Now more than ever, it is of paramount importance to ensure that your machinery is working at its optimum, as faulty parts can lead to an increase in energy usage, thus leading to increased running costs.
We have put together a list of products that can offer palpable energy savings by increasing the efficiency of your machinery and drives.
SKF Energy Efficient (E2) Bearings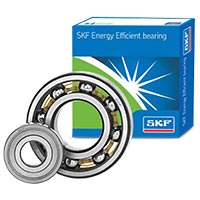 Cutting friction is a key method to improving energy efficiency and cutting fuel & energy consumption. These bearings help to reduce friction by as much as 30% due to their lightweight design. This design includes optimising the number of roller, replacing the steel cage with a polymer cage, and optimising the topography of the rollers, raceways, and flange. Energy efficient bearings from SKF are suitable for light to normal loads and relatively high speeds.
ContiTech SilentSync Belts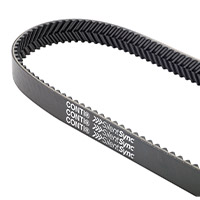 The ContiTech SilentSync belt is a self-tracking, maintenance free timing belt that reduces both operation noise and vibration. These belts are ideal for horizontal belt drives that demand high levels of efficiency with reduced downtime and optimised productivity. The helical toothing of this belt helps to eliminate the polygon effect, resulting in increased efficiency of up to 98%! Not only this, but when compared with v-belts, the SilentSync belt saw a 5% improvement on typical energy efficiency.
NSK Deep Groove Ball Bearings for Electric Motors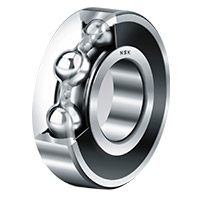 Bearings can play a big part in the low energy consumption of electric drives, this is where NSK's deep groove ball bearings for electric motors come in. These bearings can decrease energy loss by up to 80%, drastically improving the energy efficiency of electric motors. This energy saving can be attributed to the grease used that has been specifically developed for friction reduction. In addition to this, if a steel cage is used, bearing demonstrate 60% less friction however if a plastic cage is used, internal friction is reduced by almost 80%.
THK VLA Electromechanical Actuator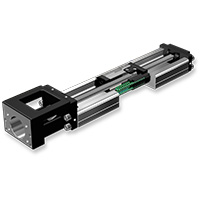 The VLA Actuator from THK offers a lightweight but robust design that replaces pneumatic cylinders for the best energy savings. Not only do these actuators offer superior energy efficiency, but they also offer cleaner & quieter operations. In addition to this, contamination from lubricants will be eliminated allowing for long maintenance intervals.
For more information on energy saving products, you can contact our Product Experts who are on hand to help you with any of your questions and queries.