Ruland News: Beam Couplings for Robotics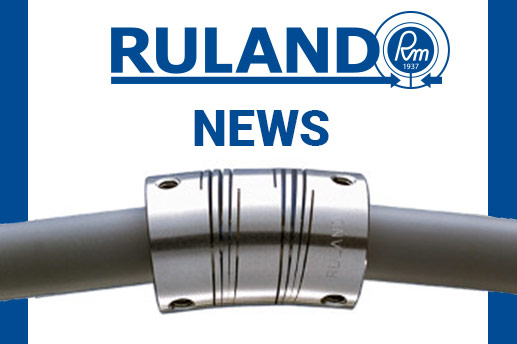 Ruland Beam couplings are a back-lash free coupling that are ideal for robotic applications. Unlike other back-lash free couplings, beam couplings are machined from a single piece of aluminium or stainless steel, offering torsional stiffness whilst also compensating for high levels of parallel misalignment and allowing high angular misalignment and axial motion.
Medical and surgical robots often combine a stepper or servo motor to a lead screw or encoder requiring a zero-backlash coupling for precise motion control. With limited torque and the need for high responsiveness and flexibility, the beam coupling is often the optimal choice for these applications.
The range of beam couplings from Ruland include 3 series, the F-series, P-series, and MW-Series. P and MW-Series beam couplings are made to be compact and light, perfect for precision applications such as servo motors and encoder connections. On top of this, Ruland multiple-beam couplings can be manufactured with a unique balanced clamp screw design, reducing vibration while the crosscut design increases clamping ability. The F-Series beam couplings come with Ruland's exclusive Nypatch® coating. The Nyptach coating reduces vibration, ensuring hardware stays in place, even though intense vibration, and movements.
Ruland beam couplings are offered in clamp and set screw styles with inch, metric, and inch to metric bore combinations ranging from 3 mm to 20 mm. They are available in 7075 aluminium for lightweight and low inertia or 303 stainless steel for higher torque and torsional stiffness.
ACORN® is the sole UK distributor for Ruland products, talk to our dedicated Couplings & Drives team today to discuss your requirements.