ACORN® Insight
Keep up-to-date on the latest product and company news, along with useful information for the maintenance, repair and overhaul industry.
Our insight tagged with 'automation'
Each different type of electric actuator is used for a different purpose, but what makes these two types of electric actuator different and what else should you know about them?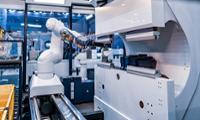 How can electromechanical linear actuators help move manufacturing processes towards automation?