Brands in the spotlight: NSK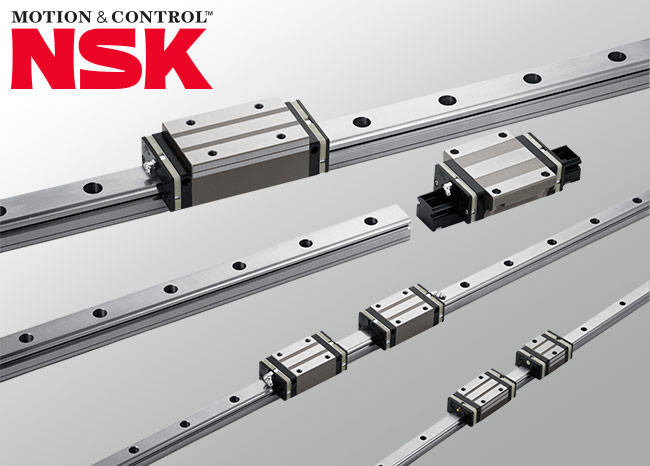 NSK is a world leading manufacturer of premium quality bearings and linear motion products to suit applications across every industry. Its innovative manufacturing processes focus on precision, reliability and energy efficiency so you can rest assured that NSK components are a worthwhile investment for your machinery.
ACORN has been an authorised distributor for the full range of NSK products since February 2013. We hold large stocks at our central distribution centre in Rotherham, meaning that we can offer same day availability on a broad range of NSK bearings and NSK linear motion products, helping you to get back up and running as quickly as possible during a breakdown.
In August 2019, Ian Askey, a member of ACORN's dedicated linear division, received an urgent enquiry for some linear roller guides with a jointed rail system of 6.3 metres for use in an automotive simulator. The lead time that the customer had been quoted by their usual supplier exceeded their delivery deadline, so they turned to ACORN for assistance. Ian was able to source the components from NSK with a lead time of just four weeks, going beyond the customer's expectations and enabling them to meet their deadline.
Our product specialists and our knowledgeable regional sales teams are on hand to help, whatever your requirements. Whether you need help with application design and product specification, improving your application efficiency or sourcing replacement components during a breakdown – ACORN is here for you.
For more information about how NSK products could provide solutions for your applications, contact your local sales team today.