Brands in the spotlight: Ruland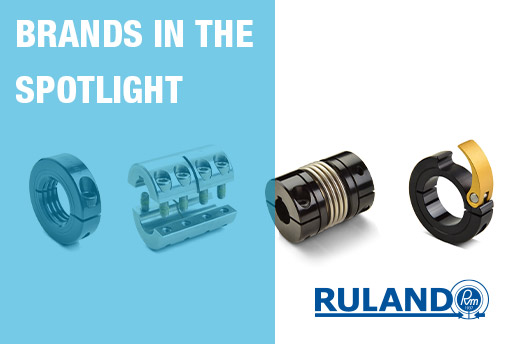 Shaft collars are one of the most underrated machine components. Despite them being used in almost every application, they are largely unheard of. But when you begin to research shaft collars, there's one manufacturer that will keep cropping up: Ruland.
And it isn't just shaft collars that Ruland is renowned for. Ruland also manufactures a wide range of premium quality couplings, including beam, bellows, jaw and disc couplings, which are used in applications across the globe.
But who is Ruland and what makes this manufacturer so special?
In this article, we will shine a spotlight on Ruland, uncovering what makes this company tick and which Ruland products you should be looking out for.
Tell me more about Ruland
In 1937, a young man named Fred Ruland purchased two screw machines from a junkyard for $50 each. He merged the components from these machines into a working unit and began his business in the loft of a textile mill.
During World War Two, this became a full time job, manufacturing spring rings for machine guns, as well as clamp-style shaft collars for guidance instruments. It was during this time that Ruland earned its reputation for manufacturing high precision components with outstanding quality.
By the 1970s, Ruland turned its attention to shaft collars and couplings. Although these products had been manufactured by Ruland for over 30 years by this point, this renewed dedication to the product line quickly earned Ruland a reputation for manufacturing world-class shaft collars and couplings which were able to outperform the majority of its competitors.
Since this time, Ruland has continued to develop its product range, whilst applying continuous innovative to its existing product range. This is a company that will never settle for 'good enough'; continuous development is what Ruland does best.
What products does Ruland offer?
For almost fifty years, Ruland has focused its efforts on the development, manufacturing and innovative of high quality couplings and shaft collars. This has led to Ruland becoming a world-leader when it comes to reliable machine components.
So, what are the most popular products offered by Ruland? Let's take a look.
Ruland jaw couplings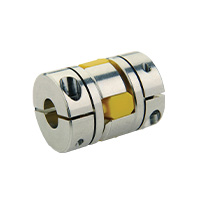 With a highly customisable three piece design, Ruland's spider jaw couplings are suitable for use in a broad range of applications, across almost every industry. These couplings consist of two metal hubs, along with an elastomeric spider insert which provides protection to the motor against shock loads and vibration.
Ruland jaw couplings feature an interchangeable spider element which comes in three different options, enabling designers to customise the level of dampening, accuracy and torsional stiffness required. Not only that, but these couplings are also considered fail safe. If the spider element becomes damaged or compromised, the jaws of the two hubs interlock, ensuring continuous power transmission until the spider can be replaced.
Ruland backlash free couplings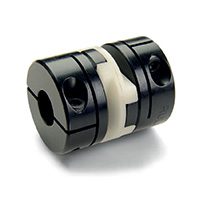 Ruland manufactures a broad range of backlash free couplings, which offer outstanding dampening abilities, along with maintenance free operation. The Ruland range of backlash free couplings includes beam couplings, bellows couplings and oldham couplings.
If backlash is an issue in your application, Ruland backlash free couplings could be the perfect solution.
Ruland rigid couplings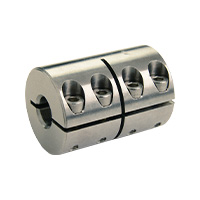 For applications that demand high strength performance, Ruland's rigid couplings are the answer. As these couplings have a strong and rigid construction, they help to avoid misalignment and vibration entering the application. This makes Ruland rigid couplings ideal for use in high precision machinery such as servo applications.
With a black oxide construction, these couplings achieve maximum holding power whilst being highly resistant to corrosion. They are available in one piece, two piece and set screw designs, enabling them to be used in almost any application.
Ruland torsionally rigid couplings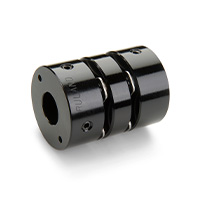 If you're looking for a torsionally rigid coupling that prioritises performance, the Ruland disc coupling is ideal. This robust coupling features a simple assembly, with minimal moving parts. This helps to reduce the risk of coupling failure, as well as eliminating backlash.
Ruland's disc couplings are available in a compact single disc style which is perfect for applications where space is limited. A double disc version is also available for use in applications which require increased misalignment capabilities.
Ruland shaft collars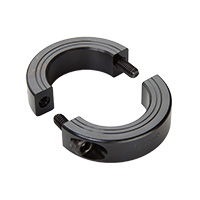 Ruland is perhaps most famous for its range of premium quality shaft collars, which have been carefully designed to out-perform its competitors. These shaft collars facilitate the even distribution of clamping forces, resulting in outstanding holding power without causing damage to the shaft.
With one piece, two piece, quick release and set screw variants, Ruland shaft collars are suitable for use in every application across every industry worldwide.
Where to buy Ruland couplings
Ruland's range of couplings and shaft collars has been innovatively designed for performance and durability, no matter which industry you're operating within. But where can you purchase Ruland couplings and shaft collars?
At ACORN, we are proud of our close partnership with Ruland, enabling us to distribute Ruland couplings and shaft collars to businesses across the globe. With a wide range of products available same day from stock and many more available with short lead times, ACORN makes the perfect UK delivery partner for Ruland's world-leading products.
If you're thinking about making the switch to Ruland couplings or shaft collars, our dedicated couplings and drives division is here to help. Contact us today to find the perfect component for your application.