EXPOSED: SKF Cooper's greatest time-saving secret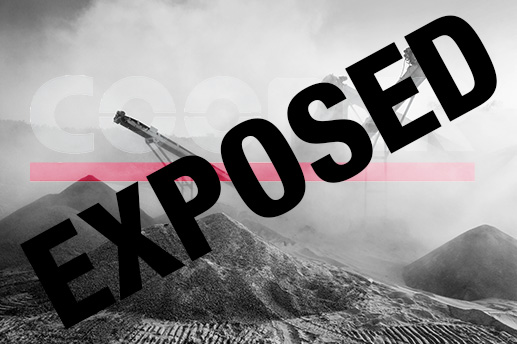 In the mining and quarrying industry, there's no hiding from the fact that operating conditions are harsh. This often leads to frequent machine breakdowns, causing the downtime to stack up and productivity to be compromised. It's an unavoidable problem that you just have to accept, right?
But what if we told you that there was a simple solution to significantly reduce your downtime, along with your costs? Something tells us you won't believe us – but we can explain.
The secret to reducing downtime in the aggregates industry? The SKF Cooper Quick-Change Angled Pedestal.
When the downtime gets too much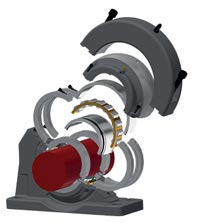 Downtime isn't just inconvenient – it's also disruptive to your business, affecting not just productivity but your profits too. That's why it's so critical to keep downtime to a minimum, optimising productivity and increasing your profit margins.
Cooper Bearings' Quick-Change SNQ Pedestal has been designed to deliver incredible time savings to the mining and quarrying industry, thanks to its clever design features.
This innovative bearing unit features Cooper's signature split-to-the-shaft design, combined with a pioneering angled joint. These design features allow the pedestal to be slid effortlessly into place without the need to lift the shaft. This means that you can reduce time spent fitting, maintaining and replacing your bearings, keeping your downtime to a minimum.
Engineered for the harshest conditions
SKF Cooper's range of angled pedestal bearings have been designed to perform in even the most arduous of conditions, including the harsh operating environment of the mining and quarrying industry.
The Quick-Change SNQ Pedestal prioritises sealing, keeping the dirt out and the grease in, to prolong the lifespan of the bearing. Sealing performance is optimised thanks to the position of the swivelling cartridge, ensuring that the seal remains concentric to the shaft at all times. A broad range of sealing solutions is available to suit every operating environment, including triple labyrinth, rubber lip, felt and high-temperature options.
The housing of this split-to-the-shaft bearing unit is designed using finite element analysis. It is then cast and machined in-house, making SKF Cooper the only split bearing manufacturer with single-source responsibility for both the bearing and housing.
The standard material for SKF Cooper Quick-Changed Angled Pedestals is nodular iron. However, a vast range of other materials are available, including stainless steel, aluminium and steel. Whatever your requirements, you can feel safe in the knowledge that SKF Cooper has you covered.
Saving both time and money
It's not just time that you can save by using SKF Cooper Quick-Change Angled Pedestals – you can also cut the costs in your business. This is because a reduction in downtime translates to a reduction in costs to your business, whether that's through planned maintenance or unplanned downtime.
You'll particularly notice the benefits if your bearing is are inaccessible, for example, if it's between the head pulley and gearbox. This is because the need to dismantle connected equipment is eliminated.
SKF Cooper's split-to-the-shaft bearings can be quickly and easily disassembled into small components and the angled design allows this bearing unit to be slid into place effortlessly, without needing to lift the shaft. This simplifies the process of bearing maintenance or replacement in even the most inaccessible of conditions.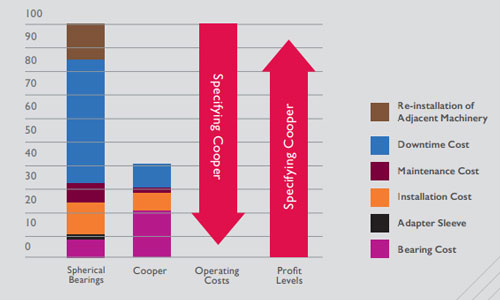 Not only that, but clearances are pre-set, with no on-site adjustments needed, and no specialist fitting tools are required, keeping your costs to an absolute minimum.
Reduce downtime in the aggregates industry with SKF & Cooper Bearings
The demands placed on the mining and quarrying industry are high, with productivity essential to maintaining a profitable business. For a business to be successful, it needs to take proactive steps to keep downtime to a minimum whilst reducing costs.
The SKF Cooper range of pedestal bearing units enables businesses to do just that, saving time and money by keeping downtime to a minimum.