Lucky Break For Recycling Plant Thanks To ACORN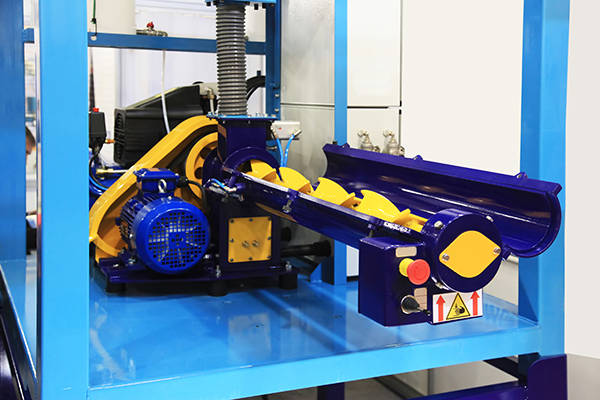 As a society, the quantity of waste that we recycle is increasing on a daily basis. The demand placed on recycling plants is huge, meaning that continuous operation of machinery is often required. The environmental conditions are harsh, and maximising uptime is key in order to maintain production.
Clive Simkins, our bearings and maintenance product manager, is adept at finding product solutions to help businesses to maximise uptime.
Clive recently had a call from a recycling plant who were struggling with excessive downtime on their spiral auger. The time that it was taking to dismantle surrounding equipment to allow inspection, maintenance and refitting of the bearings was causing a huge drop in production, leading to lost revenue.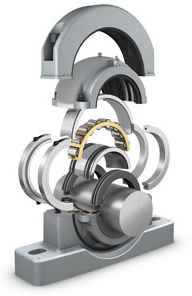 After a thorough investigation of the issue, Clive suggested SKF Cooper split roller bearings with pillow block pedestal housing units. With a split to the shaft design, these bearings allow inspection, maintenance and refitting at the shaft, without needing to dismantle any surrounding equipment.
This split-to-the-shaft design can reduce downtime by up to 88%, saving companies both time and money. It also improves worker safety, as heavy machinery doesn't need to be moved or taken apart.
Clive also suggested a double lip nitrile rubber seal, which is well equipped to deal with the high levels of contamination commonly found in recycling plants. This will protect the bearing from the external environment, as well as sealing in the grease or lubricant, enabling the bearing to operate in optimum conditions.
All parts that Clive was able to supply were available from stock, meaning that same day despatch was possible, so the plant had their new parts within 24 hours.
Whatever your application problems, ACORN has the solution. Our friendly and knowledgeable sales team are on hand to provide assistance, and we can offer site visits where required. Contact your local branch to discuss your requirements.
---
Don't miss out, subscribe to our emails and get the latest Tips, How-To's, Special Offers, and Industry & Company News!