A robust bearing solution for the most challenging environments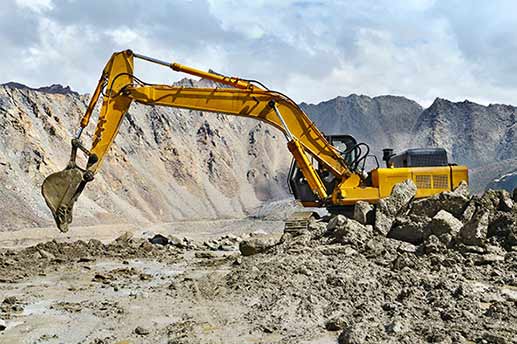 The mining and quarrying industry is critical for the survival of today's society, providing resources for the creation of electricity, roads and communities. Mines and quarries are commonly found in remote locations, for example in mountainous regions, and they can operate up to 2,000 metres underground, where conditions are particularly arduous.
The mining process starts with the breaking of the rock and is followed by the processing of materials. The equipment used for these processes is varied, from crushers to conveyors, and often operates 24/7, putting high levels of demand on machine components.
Operating conditions in the industry are harsh, with wet and abrasive conditions commonplace. This environment negatively impacts on component lifespan, with premature failure a regular occurrence. These early failures are costly to the business, both in repair charges and in production loss through unplanned downtime.
What you need is a robust bearing solution that can stand up to the challenges of the industry, helping you to optimise your uptime; keeping production at a maximum and costs to a minimum.
Introducing: NSK SNN housed units
A durable solution for the mining and quarrying industry is an NSK SNN bearing housing, complete with an NSK spherical roller bearing.
Manufactured from high-grade casting iron, SNN housings are both robust and durable, with a supported base to prevent deformation when tightening mounting bolts and excellent resistance against corrosion. Locating grooves on either side of the housing can accommodate a wide variety of seals including v-ring seals, felt seals, double lip seals, labyrinth seals, taconite seals and end covers. Threaded holes in the housing cap provide optional lubrication points, as well as providing space for condition monitoring sensors, whilst a lubrication draining hole is provided as standard.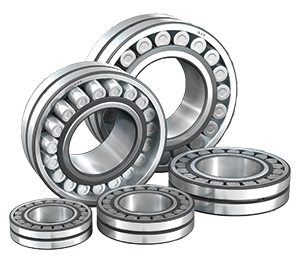 NSK spherical roller bearings are able to stand up to the demanding conditions commonly found in the aggregates industry, including vibration, shock loads and misalignment. They are able to accommodate high radial loads, as well as moderate axial loads. These bearings are given a special surface treatment for increased wear, as well as reducing the risk of bearing seizure. Steel, brass and polyamide cages are available, to suit all applications and operating environments.
With up to double the operating life of industry standard bearings, the benefits of choosing NSK spherical roller bearings are obvious. When NSK SNN housings are combined with NSK spherical roller bearings, they offer an optimised solution for the arduous conditions of the mining and quarrying industry, particularly in applications such as crushers, vibration screens and conveyors.
To find out more about how NSK bearings could benefit your mining and quarrying application, contact your local sales team today.