Don't Wind Up With Damage: Fitting Tools For The Rewinders Industry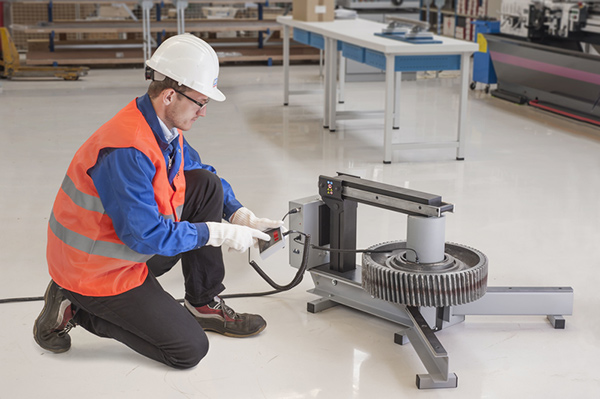 With up to 16% of premature bearing failures attributed to incorrect mounting methods, it's clear that getting the mounting and dismounting of bearings right is key to achieving the maximum service life of your components.
All too often, bearings are heated using open flames or oil baths, or simply knocked into place with brute force, permanently damaging the bearing and surrounding components as well as increasing the risk of personal injury. When the right tools are used, mounting and dismounting bearings can be easy.
When a motor requires rewinding, the bearings need to be removed and replaced, creating an inherent risk of damage to the shaft and motor. Therefore, it is essential to ensure proper removal and refitting of the bearing, to avoid expensive repairs or replacement.
We asked our bearings and maintenance manager, Clive Simkins to talk us through his top 3 fitting tools for the rewinders industry.
TMMK series
The SKF Combi Kit TMMK series provides all of the tools required for the mounting and dismounting of bearings, with options available to suit bore diameters ranging from 10mm up to 50mm.
The kit includes everything you need to easily and safely remove and refit bearings, including a multi-purpose fitting tool, a three-armed puller, a dead-blow hammer, impact sleeves and impact rings. This combination of tools helps to reduce the risk of bearing damage during mounting and dismounting, as well as improving worker safety.
This complete kit is presented in a compact carry case, making it easy to store and transport: an ideal choice for rewinders.
TIH series
It is far too common in the industry for open flames or oil baths to be used to heat bearings for fitting. These methods carry a high risk of over-heating, as well as personal injury for workers.
The TIH series of bearing heaters are capable of heating a bearing in just 20 minutes. Different heater sizes are available to suit all sizes of bearing.
There is a temperature probe to avoid the bearing over-heating, and integrated carrying handles for easy transportation. Bearing heaters ensure that bearings are heated to a consistent temperature throughout, to reduce the risk of bearing damage.
TMMA series
The SKF EasyPull TMMA series allows quick and easy dismounting of bearings, allowing rewinders to save time and reduce the risk of injury.
With spring-operated arms and an ergonomic construction, SKF EasyPull has been designed with ease of use in mind. The self-locking arms prevent slipping under load, and there is a self-centring design to avoid bearing damage.
The TMMA series is available in mechanical and hydraulic assisted options, with the hydraulic version including an integrated hydraulic cylinder which is ready to use. The hydraulic option has the advantage of being virtually effortless, which improves worker safety and reduces manual effort.
Talk To ACORN
If you need assistance selecting tools for the removal and refitting of your bearings, ACORN is here to help. Contact your local branch today for expert advice.
---
Don't miss out, subscribe to our emails and get the latest Tips, How-To's, Special Offers, and Industry & Company News!