How to reduce downtime in the Marine industry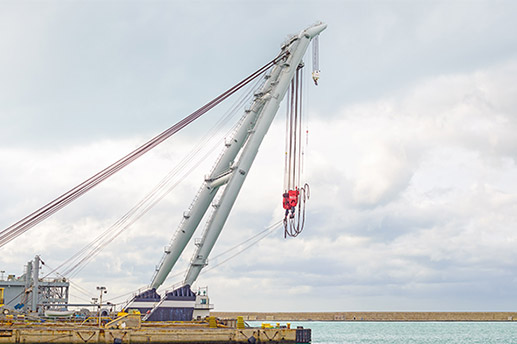 The marine industry demands the highest levels of performance and reliability from every single ship component: from the propulsion systems to the power generators. This can be a huge challenge when you're operating in the harsh conditions of the ocean.
At ACORN, we understand how critical it is to avoid downtime in the marine industry. Delayed sailing, late docking and off-hire time all affect profitability, and a mechanical failure at sea could result in hours or even days of unplanned downtime. Ship operators work hard to maximise their time at sea, reduce maintenance costs and provide a safe working environment for their crew.
SKF manufactures the Marine Machine Condition Monitoring Kit, which has been designed with the challenges of the marine industry in mind. This kit provides a reliable and cost-effective method of predicting failure before it occurs. The kit is quick and simple to set up and use, meaning that minimal training is required for operation.
By installing SKF's Marine Machine Condition Monitoring Kit, ship operators are given an early indication of possible problems with their machinery, allowing preventative maintenance to be scheduled. This helps to avoid unplanned downtime, along with simplifying maintenance and reducing costs to the business.
This condition monitoring equipment has been developed to help optimise the reliability and availability of critical and auxiliary equipment, such as pumps, compressors, electric motors, turbines and fans.
The complete kit includes SKF's Microlog CMXA 75 analyser, the SKF Marine Condition Monitoring Kit marine library, a selection of studs, set up and operating instructions, pre-printed sticks and SKF's specialist marine condition monitoring software package for the reporting and trending of operating data.
This specialist marine-specific software has been pre-configured to convert the raw data into a clear colour-coded result. This gives an in-depth analysis of asset condition, allowing maintenance engineers to make a repair decision, or to send data to SKF for further analysis.
For more information about SKF's Marine Machine Condition Monitoring Kit, or to discover how ACORN could help you to increase your vessel uptime, contact your local knowledgeable sales team today.