5 reasons to choose Timken Type-E housed units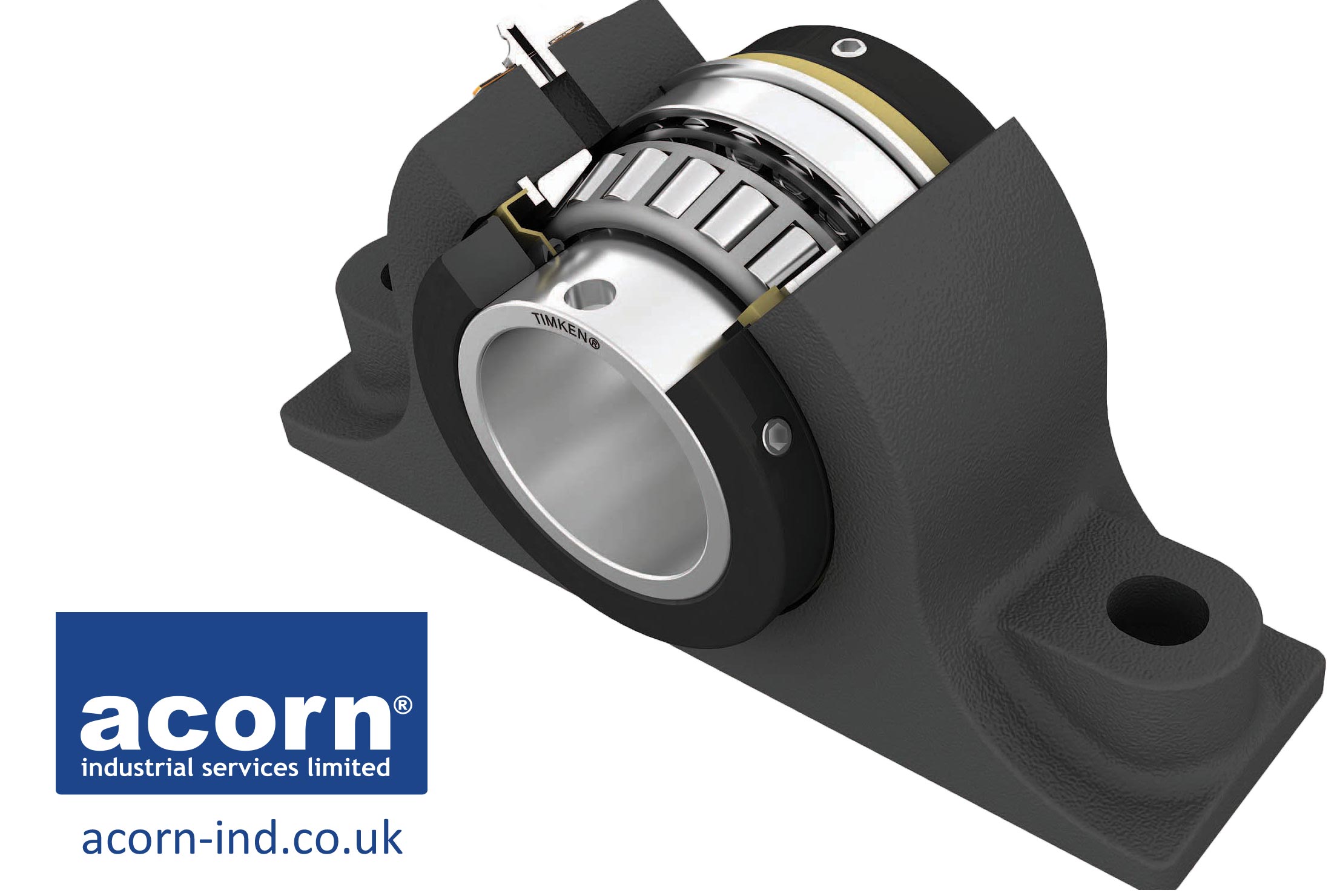 Timken is renowned for its superior tapered roller bearings, delivering longer life and better performance in even the harshest of conditions. But wouldn't it be great if these bearings were available as housed units?
The Timken Type-E tapered roller bearing housed unit is bringing a revolution to the tapered roller bearing market, with a new standard in performance. These bearing units feature a premium quality Timken tapered roller bearing along with a double lip seal, both housed within a robust cast iron housing.
In this article, we look at the top five reasons to choose Timken Type-E tapered roller bearing housed units.
1. Enhanced performance
Timken Type-E tapered roller bearing units have an outstanding load carrying capacity, thanks to the optimised profiles provided by their innovative design. This, combined with enhanced surface textures, delivers a 55% increase in service life, when compared to industry-standard housed units equipped with standard Timken bearings.
They are also designed to tolerate up to triple the misalignment capability of industry-standard designs, further increasing the range of applications that this bearing unit is suitable for use in.
2. Double lip seals
This bearing unit features an innovative double lip seal design with optimised contact, which offers superior protection against the ingress of debris, water and other contaminants into the bearing. This design also optimises grease retention, which helps to keep maintenance costs low. These factors contribute to an extended service life for the bearing unit, minimising downtime for the business.
3. Premium grease
To help you keep your maintenance costs to a minimum, Timken Type-E tapered roller bearing housed units provide extra protection in the shape of Timken® premium all-purpose industrial grease. The advanced formula of this lubricant features extreme pressure and anti-wear additives, along with corrosion inhibitors, to deliver superior bearing protection and a further increase in service life.
4. Housing design
The housing of this bearing unit is manufactured from robust cast iron and coated with electro-disposition coating (also known as e-coating). This provides outstanding corrosion resistance, protecting the exposed surfaces of the housing and locking collar.
5. Interchangeability
Timken Type-E tapered roller bearing housed units are dimensionally interchangeable with all leading brands, such as Dodge, Browning and Seal-Master, making the switch over to these bearing units simple. These units are available in wide range of sizes and configurations to meet requirements of even the most demanding applications.