Keeping business moving in the packaging industry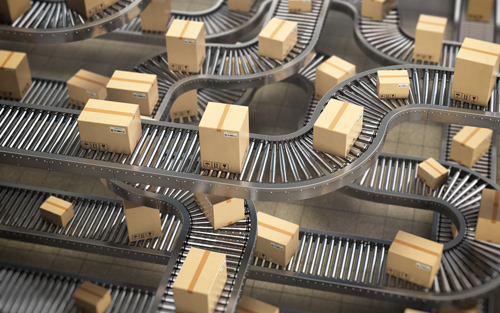 In today's increasingly consumerist society, demand for goods is at an all-time high. This means that packaging machines are forced to run longer and faster than ever before, putting high levels of demand on machine components.
Any component failure could lead to hours of expensive downtime and huge production losses for the business. For this reason, machinery used in this industry must be of the highest quality to enable it to keep up with the pace of the industry and avoid downtime.
One product that is ideal for use in the packaging industry is Fenner Drives PowerTwist Move SuperGrip Top conveyor belting. This speciality conveyor belting combines Fenner Drives' pioneering twist-link technology with a robust high-grip upper surface.
The SuperGrip Top is perfect for applications which require extra grip, for example those operating in slippery environments or on lines with steep inclines. It is suitable for use in even the most abrasive environments, thanks to its durable and hard-wearing design. Thanks to this robust feature, these belts can deliver an increase in belt life of up to 2,000%.
The twist-link design of Fenner Drives' PowerTwist belting simplifies installation and minimises downtime. This belting can be installed three times faster than conventional conveyor belting, without the need for tools. It can be threaded through conveyors open-ended and easily connected in place by hand once in situ. This keeps downtime to a minimum, helping to keep the business moving.
At ACORN, we understand the unique challenges faced in the packaging industry. Our product experts are perfectly placed to help you to select the right conveyor belt solution for your packaging application.
For more information about Fenner Drives PowerTwist Move SuperGrip Top conveyor belting and to find out how it could benefit your business, contact your local sales team today.