Improving Worker Safety In The Aggregates Industry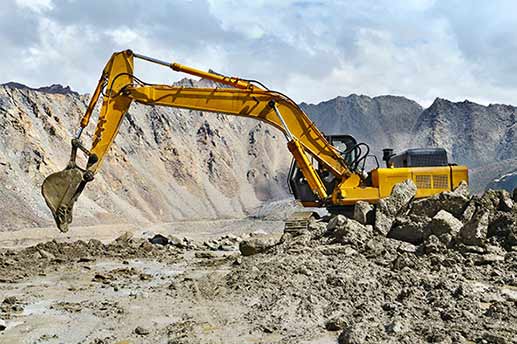 Like most businesses, productivity is key in the mining and quarrying industry. This means that machines are often pushed to their limits, with workers feeling under pressure to meet tight deadlines. It is easy to make a mistake or to cut corners when working under pressure, but a mistake in this industry could be fatal.
It is essential to have safety procedures in place to minimise risk to workers in the industry, as well as reporting processes to record any near misses which can then be investigated thoroughly and acted upon, to prevent an accident from occurring. However, it is also important not to forget the role that appropriate machine component selection plays in ensuring worker safety.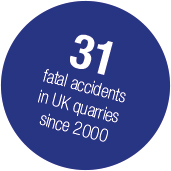 Statistically, mining and quarrying is one of the most dangerous industries to work in. Since 2000, over 3,500 accidents within the UK aggregates industry have been reported to the Health and Safety Executive, with 31 of these being fatal. (HSE, 2017)
For this reason, it is essential that businesses operating within this industry are proactive about the health and safety of their workers, continuously working to make improvements to reduce the risk of personal injury.
Health and safety risks within the mining and quarrying industry include working in dangerous locations, for example at height, working with heavy machinery, and leakage or spillage of lubrication, which has the potential to cause slippages and fires.
Selecting the right component has the potential to influence worker safety. Choose the wrong parts and you risk compromising safety and risking injury. However, choose the right one for your application and you could prevent countless accidents within your workforce for years to come.
Bearing Solutions
Due to the nature of the job, components in the aggregates industry need to be able to stand up to the harshest of conditions, and bearings are no exception. And with approximately a quarter of accidents in underground mining occurring during maintenance (SKF, 2016), it has never been more critical for parts to be easy to inspect, maintain and replace.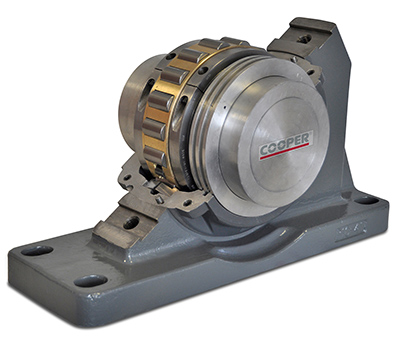 Changing a bearing on a heavy shaft can result in hours of downtime and labour, as well as increasing the risk of accidents. SKF Cooper have designed their split-to-the-shaft bearings for this reason.
Their split assembly means that no dismantling of surrounding equipment is required, as the bearing can be inspected, maintained and replaced with the application remaining intact. This reduces the effort involved in bearing replacement, improving safety and reducing downtime for the business.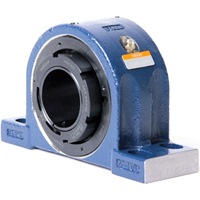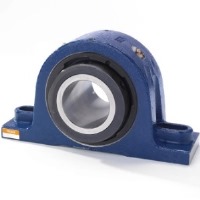 The unforgiving conditions of the industry include poor weather, dust and abrasive materials. For the toughest conditions, only the strongest of bearing houses will suffice: this is where the Timken solid block housed unit excels.
With a solid cast-steel housing and high-performance Timken bearings, these units provide protection against harsh conditions without compromising on performance. This reduces the chance of bearing failure, lowering the amount of maintenance required and limiting workers' exposure to hazardous machinery.
Sealing Solutions
Many people overlook seals, simply choosing the cheapest option. They all look similar and perform the same function, so how much of a difference can there really be? However, select the wrong seal and you could end up with oil and grease leakages, or the ingress of contamination, affecting the operation of key machinery.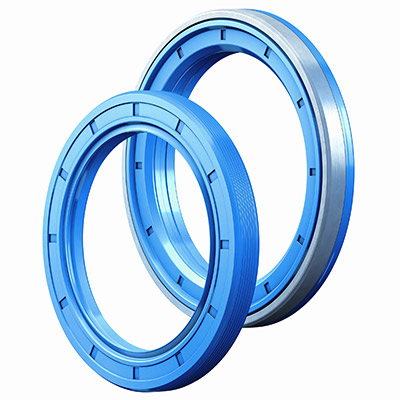 To give your machinery the best chance of a long service life, it is essential that the seal is fit for purpose. Freudenberg manufactures a wide range of seals, suitable for every application, which are world-renowned for their performance and reliability. By ensuring that the optimum seal is being used, you can reduce the maintenance requirements of your application and reduce the risk of slippages due to grease leakages.
Lubrication Solutions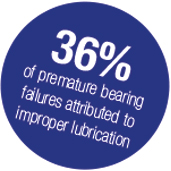 Over-lubrication is common in the aggregates industry. Due to the hostile environment, it's easy to over-lubricate in an attempt to lengthen re-lubrication intervals. However, the most common cause of premature bearing failure is improper lubrication, with around 36% of failures attributed to this. (SKF, 2016) If the bearing fails prematurely, this will result in even more maintenance, to replace the bearing. It also carries the risk of the seal splitting, leading to grease leakages, and contamination of the bearing.
Ensuring that bearings receive the correct amount of lubrication at the correct intervals is the best way to prevent over-lubrication and therefore avoid premature bearing failure and splitting of the seals. SKF manufactures a wide range of automatic lubrication systems which simplify lubrication for the mining and quarrying industry. This removes the manual requirement for lubrication, reducing time spent in hazardous conditions and the workload on an already busy site.
Machine Condition Monitoring Solutions
It is commonly accepted that proactively monitoring your machine health is a good idea, but just how much difference can it really make, and is it worth the investment?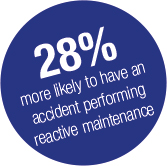 Condition monitoring allows for early fault detection, allowing preventative maintenance to be planned proactively. Predictive maintenance can increase asset life by up to 60% and reduce costs by up to 40% when compared to reactive maintenance. Workers are also 28% more likely to have an accident whilst performing unplanned maintenance. (SKF, 2016) These statistics show the true value of machine condition monitoring.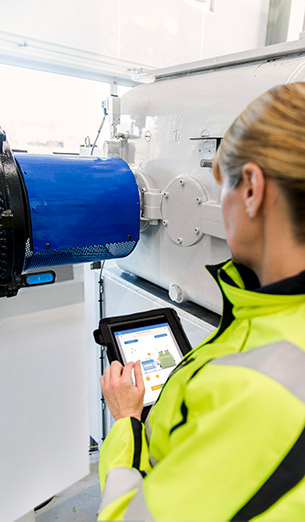 When asked which condition monitoring system he would recommend for the aggregates industry, ACORN's bearings and maintenance product manager Clive Simkins has no hesitations in suggesting SKF Copperhead. With the potential to monitor up to 16 bearings for vibration, temperature, speed and load, Copperhead offers a unique solution to the industry. It can detect misalignment, bearing damage, machinery faults due to loose components, gear faults and lack of lubrication, amongst many other issues.
Maintenance Tools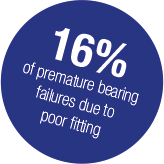 Maintenance in the mining and quarrying industry can be risky. The arduous conditions of the industry, combined with the pressure to keep downtime to a minimum in order to avoid loss of production means that safety is often compromised to save time. This, combined with the fact that 16% of premature bearing failures can be attributed to poor fitting practices, (SKF, 2016) means that effective maintenance tools should be a priority.
Propane and acetylene torches, along with oil baths are commonly used for the removal and fitting of bearings in the industry. As well as the risks to workers of working with this extreme heat, this frequently causes bearing damage due to inconsistencies in temperature. SKF manufacture a wide range of bearing dismounting and fitting tools to improve worker safety and reduce the risk of damage to the bearings, including:
Site Access Solutions
Not all areas of a quarry are outdoors. Indoor areas can be equally as hazardous as the outdoors, with heavy machinery in constant operation and vehicles moving around. It only takes one person to be in the wrong place at the wrong time for a fatal accident to occur.
A simple solution is to mark out safe walkways within the site. Paying an external contactor every time that this needs to be done can become expensive, especially if there are multiple sites.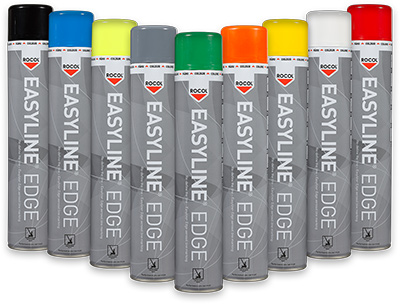 ROCOL EASYLINE puts businesses in control of their own line marking requirements. Taking only 10 minutes to dry and 30 minutes to become traffic ready, EASYLINE can be used without any prior experience or training. By marking out safe walkways, hazards can be kept away from pedestrians and vice versa, reducing the risk of accidents.
Safety is a key focus in every industry, but the challenging conditions of the aggregates industry means that health and safety needs to remain paramount in every mine and quarry. Component selection can help to improve worker safety, and ACORN can help you with this. Contact your local branch today to find the ideal solution for your business.