Why use twist link belts?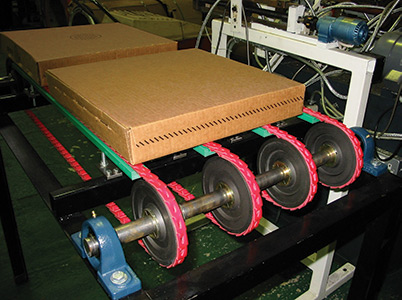 The primary advantage of link belting for power transmission is that the belt requires no re-tensioning throughout its service life, reducing maintenance requirements dramatically. Also, no specialist equipment is required for fitting, helping businesses to save on costs and reducing downtime.
This high performance link belting provides a longer belt life, even in the harshest of environments. It also allows for simple inventory management, with less money tied up in belt stocks of various lengths; the right length belt can be always be created in minutes.
Where can I buy twist link belting?
ACORN stocks a wide range of Fenner Drives twist link belting, with many lines available for same day despatch.