ACORN® Insight
Keep up-to-date on the latest product and company news, along with useful information for the maintenance, repair and overhaul industry.
Our insight categorised as 'Acorn North East'
Congratulations to Warehouse Assistant, Simon Garrity for being awarded Employee of the Month for November 2020.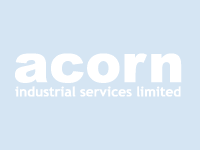 Over a century of industry knowledge and experience from a team you can depend upon...Stewart Gordon, Acorn North East branch manager, is keen to stress the commitment his team have in providing a high...