ACORN® Insight
Keep up-to-date on the latest product and company news, along with useful information for the maintenance, repair and overhaul industry.
Our insight tagged with 'press release'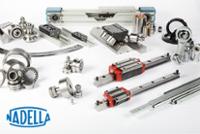 ACORN is delighted to be appointed as the sole Master Distributor for Nadella Linear products in the UK.
Acorn Industrial Services Ltd has appointed Gavin Stacey, currently Sales Director, to take over the position as Managing Director.